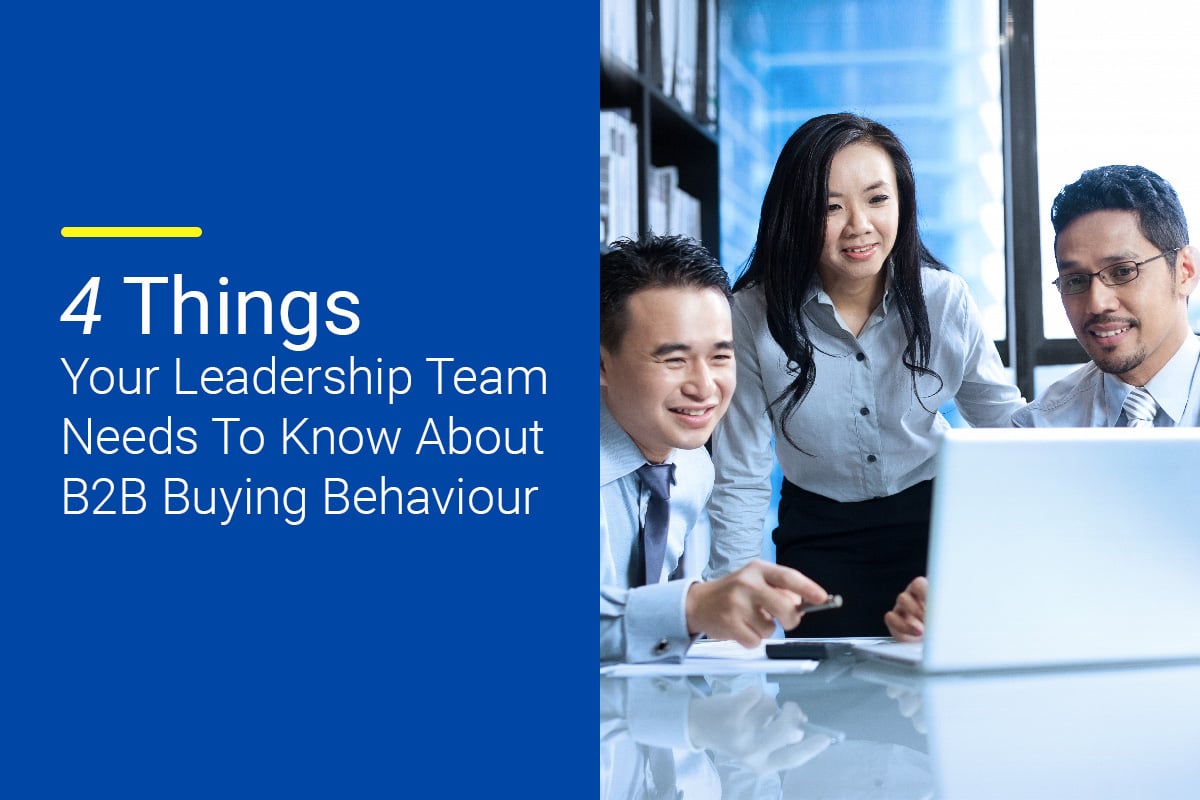 Picture this:
It's Sunday, and a chief operating officer who signed a multi-million deal for his company last week is feeling overjoyed. He then goes shopping for a new golf set to enjoy on weekends as a reward for his accomplishment. Surely the price-value calculation he makes for a fun personal purchase is different from the one he made when negotiating at work, right?
In a 2019 survey by global research and advisory firm Gartner Inc., almost three-quarters of B2B buyers described their buying purchases as "complex" or "difficult". And given the growing complexities of B2B purchasing, buying decisions are now being made by groups or board members typically composed of six to ten decision-makers, each bringing four to five pieces of relevant information to the decision-making table. All of which is making it increasingly difficult for buyers... to buy.
As the software, machinery, or parts are rather costly and usually purchased in bulk, B2B decision-makers evaluate a wide range of factors to determine how purchasing a product affects employee productivity or business operations.
So, let us break it down for you.
1. Lots and lots of people are involved, which delays the whole process.
B2B buying is not in a linear order. Take a look at this illustration.
With a big company, comes huge investments. And with huge investments, the purchasing decision process will take a long period too. Various departments, be it sales, marketing, or even IT, may be involved in evaluating the product or service.
Many stakeholders: customers, suppliers, investors, and competitors

Many organizational structures: divisions and subsidiaries

Many individuals are involved in completing a particular job
(Yeah. That's a lot of people.)
This creates a significant lag between the marketer's initial contact with the customer and the purchasing decision. In some situations, organizational buying can move very quickly, but it is more likely to be slow. Since a variety of factors can enter the picture during the longer decision cycles of B2B transactions, the marketer's ability to monitor and adjust to these changes is critical.
2. B2B products are often more complex
Just as the decision-making unit is often complex in B2B markets, so are the products themselves. Where the purchase of a consumer product requires little expertise, the purchase of an industrial product oftentimes requires an expert eye. Compared to consumer products that are largely standardized, industrial products need customizations and high levels of fine-tuning.
Even simpler industrial products frequently have to be integrated into wider systems and as a result, have very specific requirements and need detailed expert examination and alteration. Purchases need to fit into the broader supply chain an organization uses to operate and produce its own products, and the payment schedule needs to align with the organization's budget and fiscal plans.
3. Larger number of stakeholders leading to a longer sales cycle
Another major factor for the increase in the sales cycle length has to do with the number of stakeholders that sales teams have to move through the pipeline in order to close the deal. According to a Harvard Business Review report, the number of people involved in the average B2B sales process – known as the decision-making unit (DMU) – rose from 5.4 to 6.8 between 2015 and 2017.
This means that there will be more people to please, each with their own set of concerns, across multiple departments. The more stakeholders there are, the longer it will take to close a deal. Companies that are well-prepared understand how to engage with those stakeholders throughout the sales process and guide the entire team down the funnel in unison.
4. Buyers are more educated with easy access to information
It's 2021. The ready availability of quality information through digital channels has made it far easier for buyers to gather information independently. This means sellers have less access and fewer opportunities to influence customer decisions.
B2B buyers conduct roughly half of their total research online before they make an offline purchase. Research by Gartner finds that when B2B buyers are considering a purchase, they spend only 17% of that time meeting with potential suppliers. When buyers are comparing multiple suppliers, the amount of time spent with any sales rep may be as little as 5% or 6%. Today's B2B customers have greater access to information – both online and offline – and they're making good use of it.
Wrapping Up...
We can all agree that the B2B purchasing process is difficult, and it usually requires businesses to consider a variety of factors. When making a buying decision, these decision-makers weigh a number of factors to ensure that the goods or services purchased provide long-term value and efficiency to the organization. If you're a B2B marketer or salesperson, knowing what decision-makers think about when making purchasing decisions can help you provide them with the information they need to benefit your business.
We've made our case study FREE and accessible just for you. 😉
Download the case study below to get a clearer picture of the buying journey, pain points, motivations, and goals from a B2B buyer persona that will inevitably increase your impulses in leading your marketing & sales teams.