No one would have thought that one day, professors would be dancing for a viral video challenge, students would be sharing their lives willingly with strangers and universities would be hosting social media contests.
But the day has come and it is time for institutions of higher learning to embrace this change.
According to research by Hootsuite, 98% of higher education institutions use social media to share content. As testament to the power of social, 41% of admissions officials said their rise in admissions was due to the institution's activity on social media.
With the ability to travel and the vast amount of choices available to prospective students today, the competition between universities has never been higher. So whether you are trying to attract more students, engage the current ones or increase alumni relations, here are five strategies to build a great university brand on social media.
1. Build a subculture focusing on brand values
To attract like-minded prospective students, building a strong brand on social media that is centered on your school's values is key. One strategy to inculcate a sense of community is through the building of a subculture.
One exemplary illustration of this strategy is Red Bull. The energy drink company has managed to set itself apart from the competition by producing content showing the exploits of the extreme sporting community. Those who resonate with the values of Red Bull are drawn to the brand, creating a community of like-minded individuals. Through feeding this sensation, Red Bull consumers feel a sense of belonging and a subculture is built around pushing the limits of human achievement.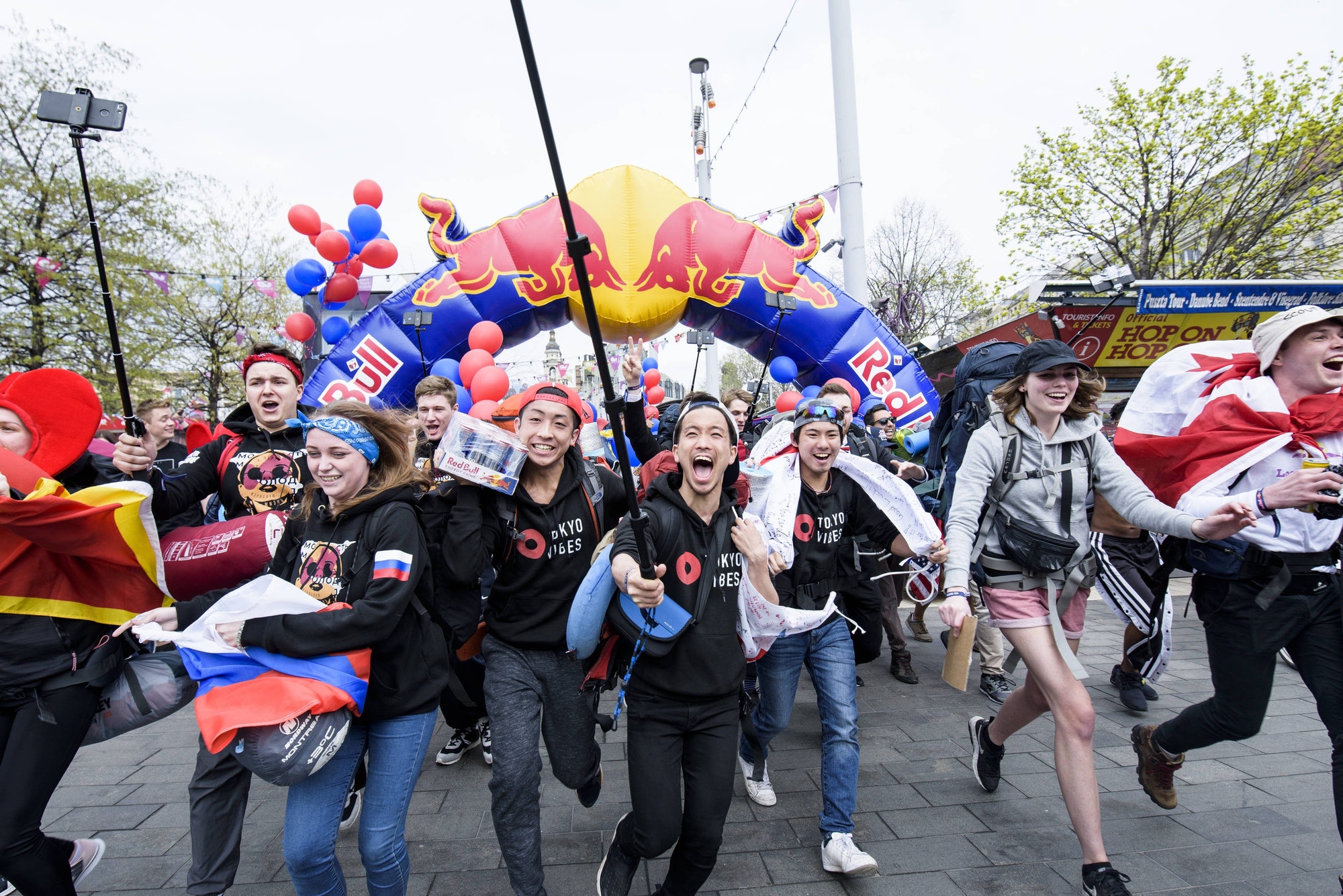 In order to do the same, you have to start by finding a unique tale and building on it by listening to and understanding the perspectives of the stakeholders involved. To further the message, universities then have to identify core principles and drivers that shape the desired subculture and communicate it through their social media strategy.
2. Plan channel specific social media strategies
The common saying, "fail to plan and plan to fail" is one that holds water. A common mistake of those starting out is that social media is that all content can be repurposed and will generate leads across all channels. The fallacy here is that social media automatically reaches out to your target demographic. As such, the second strategy is to identify the right channels and plan a social media strategy.
Many companies fail to understand the nuances of each channel and cast their net through repetitive repurposed content as a blanket strategy. An example of good planning and clear understanding of channels is Patagonia, an outdoor adventure company. Patagonia understands social media and uses different channels to reach their select audience. A deeper dive into their Instagram will reveal that their focus is on user generated content, featuring content from their fans to generate engagement. Separately, Patagonia uses Facebook to share articles and events, distinguishing each channel's purpose.
So, Facebook, Instagram or LinkedIn? Identifying the right channels and strategising what content features on those channels are important in order to build a great university brand. Furthermore, social media managers should be aware to vary engagement topics so that they are not locked into doing the same format of posts.
Some examples of content that you can feature on your social media accounts include-
News

Research Published

Student Highlights

Sports Updates

Campus Events and Activities

Engagement Posts Encouraging User Participation

Scholarship Opportunities

Polls

Contests or Giveaways
3. Engage students off and on campus using community driven content
As the world gets used to the new normal of online interaction, using social media to engage is important as it allows students to connect from home whether they are based locally or internationally. A great way to engage students is to encourage community driven content is through hashtags or social media contests. A dedicated social media manager can then help sieve through the best posts and feature them on your institution's social channels.
It is not enough to share content. Another important strategy is to have active conversations with students to address questions and concerns. With the decrease in power distance between institutions and their students, more schools are taking to social media to engage their communities through "Ask Me Anything" segments on Instagram stories, and conversation threads on Twitter and Facebook. This allows the students to feel heard and makes the institution feel more human and personable.
4. Activate your alumni to represent the school
Alumni serve many valuable roles, and their pitching helps to validate university branding and drives more traffic and students to the school. Better yet, some institutions have alumni ambassadors to represent the school even after graduating, sharing their stories, adding to the rich culture and history of the institution. Furthermore, activating your school's alumni network creates an opportunity to stay connected whether it is corporate partnerships, internship opportunities or job connections.
5. Develop crisis communications
People are increasingly looking for real-time updates and information, which is why social media should be a key part of every crisis communication plan. This helps universities build a stronger brand as students want to see the university address social or institutional issues important to them. Some local examples include sexual harassment reports, racial issues and educational concerns.
Developing a crisis communication plan requires thorough backend work. This involves starting with social listening- understanding what is being said on the ground, how students think and feel. Secondly, it is important to establish clear guidelines on how to intercept and handle negative messages. Lastly, there should be communication plans in place for major events such as weather disruptions, pandemic changes, terrorist attacks, rioting, negative feedback and other possible scenarios. Having a clear communication plan thought out ensures that when these traumatic events occur, it can be addressed swiftly and effectively.
Social media is a long term investment
There is no hard and fast rule to build a higher education brand on social media. In fact, one look at the campaigns will show you that no one size fits all - it all depends on your target audience, country and brand. But social media is important because it is the first touchpoint for a lot of prospective students and there is a need to manage and maintain it well. A university's social media brand is a long term sustainable investment so it is time to get started on your social media journey.
If you need help with building your university's brand on social media, schedule a 1-to-1 consult with us. It will be the best 30 minutes you spend.