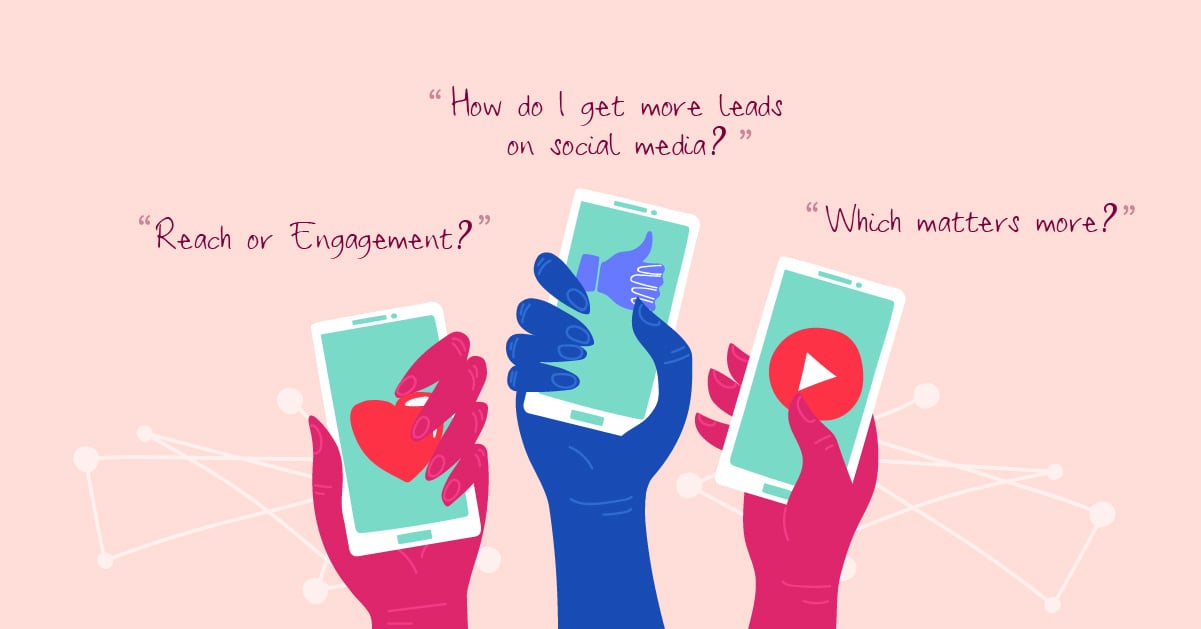 Social media gives you the valuable opportunity to gain new insights into your customers. You are able to see what your customers like or what drives them by just interacting with them on social media. It allows you to distribute your content and connect with your existing and potential customers. Not forgetting, increasing your revenue, reach and overall ROI. The only way of making this happen is by tracking the right social media KPIs — beyond your follower or "like" count. We need to concentrate on generating new traffic to your site, increasing lead generation and growing your brand.
There are many different metrics that you can measure on social media. However, the more important ones should address the following questions:
Are you reaching the right people?

Are you engaging with your desired audience?

How many of your social media fans are asking about your product or service?

How many of them actually become customers?



Social media sites have built-in tracking and analytics tools that makes it easier to obtain the information needed. You can also track engagement through metrics that determine lead conversions, customer conversions and percentage of web traffic associated with your social media efforts.
Having said that, there are three key areas that you should be focusing on - engagement, reach, and leads.
Focus Area No. 1:
Engagement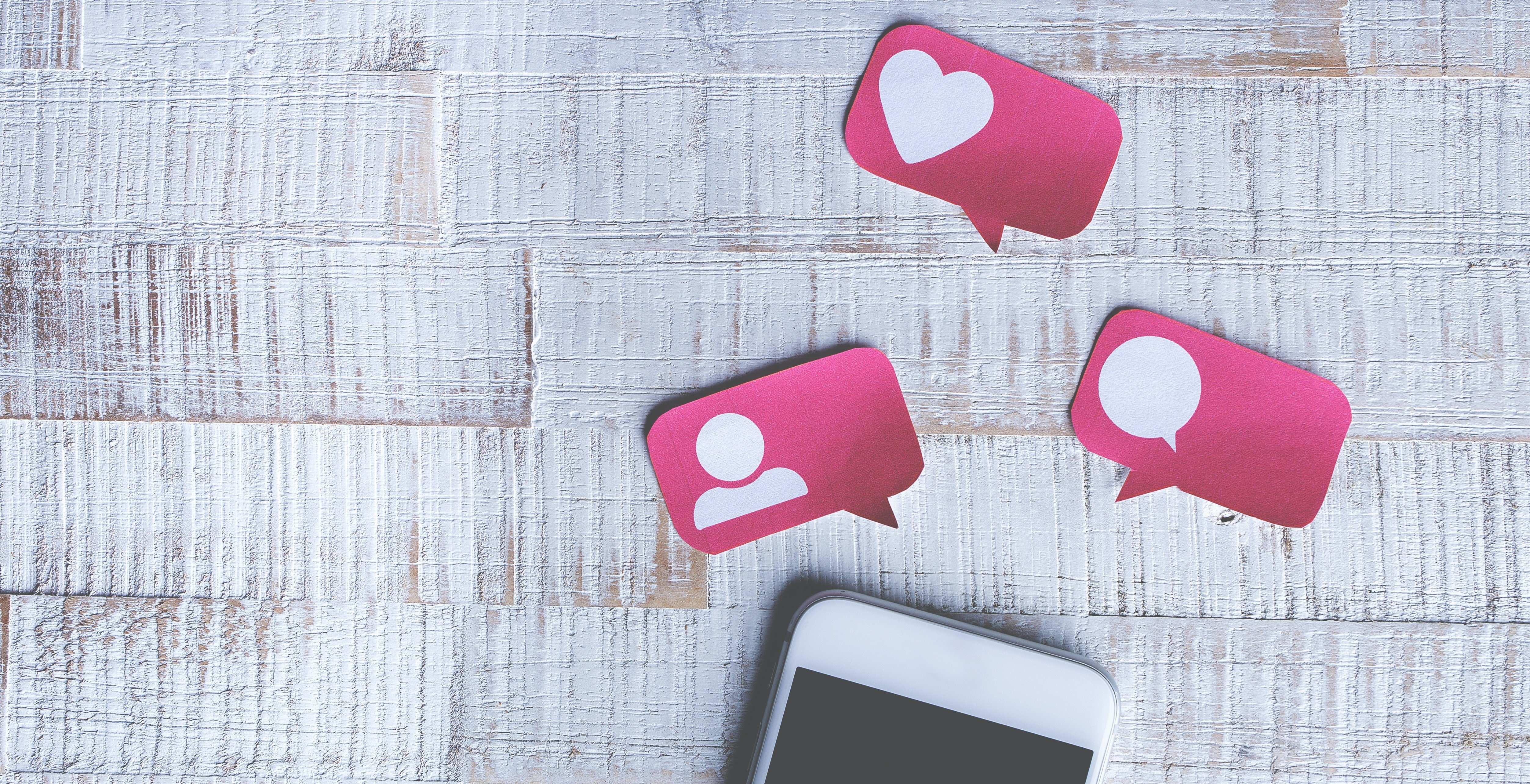 Engagement is one of the key areas that you should be concerned with on social media. It fuels improvement in all of the other social media KPIs. Engagement measures the amount of likes, shares, and comments that your social media posts receive.
Engagement plays a major role because it shows the number of people who actually see your Facebook and Instagram post updates. These platforms see engagement as a sign of quality and popularity. The more interactions your content receives, the more it will appear on people's newsfeeds. Social media platforms like Facebook and Instagram have set their algorithm to prioritize posts that earned a lot of high-value engagement (eg., comments, reactions, comment replies).
The actual KPIs that you can measure will vary from one social media platform to another but usually include the following:
1. Likes
A post with a higher number of 'likes' will lead to more attention because people are naturally drawn to popular things. If your content is interesting or relatable to your audience, the tendency to engage with your post, be it leaving a 'like' or a comment is higher. More likes also signal to most platform algorithms that this particular content deserves a higher spot in search results.
2. Comments
Being on social media is all about being — well, social. If you have interesting and relevant content, you'll spark a conversation with your audience. Even if people leave negative comments, it is an indicator of what you need to improve/work on. Feedback is great
Praise, general discussion and criticism are all very useful for improving your marketing. Silence is not. Receiving comments on your post is a good indication that your content is hitting all the right spots of interest.
3. Shares
Likes are a great indicator of the performance of your post, but sharing is a conscious decision. When someone shares your post, they are giving their personal recommendation to their friends, family and even colleagues. This is why shares are a great indication of the quality of your content.
4. Clicks
Link clicks reflect the quality of the caption copy and image that you use on your post. Your hardcore fans will of definitely click on everything that you share, but most people (especially new people) will only click on posts that interest them.
A large number of clicks with very few likes and shares suggest that your post got your audience's attention but didn't deliver the exceptional quality needed for the viewer to engage.
5. Brand Mentions
Tags or mentions from your fans and followers show that people are having a conversation about your brand even when you're not in the room. This is another social media KPI that really reflects on your relevance as it shows you retain top-of-mind awareness. You can also show your appreciation for your followers' support by reposting their mentions onto your page. This can be good promo for your brand too as your followers will realize that you value what they say.
Focus Area No. 2:
Reach
Reach indicates how far your message is getting across - how many people have actually seen it. Measuring reach on social media can sometimes be misleading, as it only indicates how many people might have seen your post or that it was made available. In contrast to engagement, which has definite answers like how many 'likes' your post receives, reach is only an estimate.
Here are some KPIs you can track to measure your reach:
1. Followers
The total number of followers you have on your brand's social media account reflects your reach without any engagement. This is the total number of people who could see your post and are interested in your content.
2. Traffic Data
How much of your website's traffic is coming from social media? If you're spending a good amount of time and effort into creating your social media content, you'll want to make sure this figure reflects that.
3. Impressions
Impressions indicate how many times your post has appeared in somebody's newsfeed or timeline, either because they already follow you or because someone they know has liked or shared your content. However, this doesn't mean that for every impression, someone has actually looked at your post or noticed it. This simply means they had a chance to do so.
Focus Area No. 3:
Leads
The best platform for generating leads is the platform your customers use. Most agree that Facebook a great lead generation platform for social media. Over 2.45 billion people use Facebook every month — making it the social media platform with the largest number of users. Facebook also provides some of the sharpest tools on its website for collecting leads.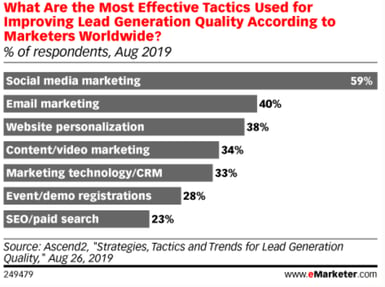 This does not necessarily mean that advertisers should feel obliged to use Facebook or exclude any other social media platforms. For instance, if you run a clothing store, Instagram would be the better platform, as there are more teens and young adults involved in trends in fashion and style.


Ways to get more leads on social media:

1. Optimize your profile
Before preparing your next social media campaign, make sure that you have everything in place to gather leads organically. Your social media account should provide your customers the means to get in touch with you, sign up for your newsletter, shop for your products/services and more.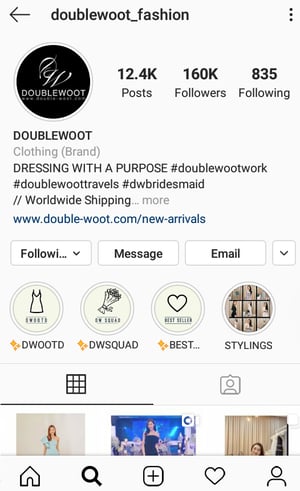 Things to do include:
⭐ Provide your contact info
Basic but important! You should have your contact details readily available on your profile. But hold up! Make sure you are able to answer customer queries before adding them — whether by phone, messenger, email or other means.
⭐ Add a link to your bio
You can see many Instagrammers using this space. Twitter and Pinterest users can do it too! If possible, add a call-to-action so people know why they should click, and what they should expect to find.
⭐ Create call-to-action buttons
Different platforms offer unique profile features. You can add Book, Reserve, Sign Up or Get Tickets action buttons to your Instagram or Facebook profiles. Of course, this depends on the nature of your business!
The image on the right shows a local online fashion store, DOUBLEWOOT utilizing Instagram's profile features to its best.
2. Create thumb stopping content
Engaging content will bring more leads. Everybody's competing for attention on social media. And these days, attention spans are shorter than ever. Images need to be sharp, and copy needs to be sharper. If your aim is to generate leads, make sure your creative is tailored to support that.
Ensure your content is click worthy and that your followers have a place to click - a clear link or an enticing call-to-action, wherever possible.
Here are a few clickable options available on various platforms:
▶ Swipe up on Instagram stories
▶ Shoppable Instagram posts and stories
▶ Tag products in your Facebook Shop
▶ YouTube Cards and end screens
3. Use social lead ads
If you've exhausted organic lead collection measures or would like to boost your efforts, you can resort to social lead ads.
Facebook Lead Ads
Facebook provides a specific lead ad format for advertisers, and they're basically promoted forms. Leads collected by these ads can be synced directly to your customer management system or downloaded so your sales team can follow up as needed. When it comes to lead nurturing, Facebook's retargeting tools are especially useful. Be sure to install Facebook Pixel on your website as it's easier to track leads and measure how much they cost.
Instagram Lead Ads
Similar to Facebook, Instagram offers lead ads designed to help advertisers collect information, like the option to partially pre-fill forms. Email address, full name, phone number, and even gender sections can all be pre-completed in these ads.
YouTube TrueView for Action Ads
This format on YouTube is designed to help advertisers drive a specific action—including lead generation. These ads have prominent call-to-action buttons that can link to your preferred site. Simply select "Leads" as your goal when creating these ads.
4. Personalize your offer
A little personalization can go a long way. A study by Heinz Marketing and Uberflip found personalizing content helps with lead generation more than any other marketing goal.
Let's begin with targeting. Make use of the targeting tools available on your preferred platform to reach the right audience. Run separate campaigns for different audiences so you can tailor your message accordingly. For instance, you may want to split campaigns by gender, occupation, or age level. Retargeting works here too. You can retarget people who have previously shown an interest in your brand.
The inbox is another good place for personalization. If you're using a Facebook Messenger bot, make the information you already have count.
5. Offer the right incentive
Give people a reason to share information with you. To sweeten the deal, there are different incentives that you can offer, depending on the type of lead you're trying to collect.
Holding a contest on social media is a perfect way to gather leads. It's an overused method, but it works. Who doesn't want to take their shot at winning something? Especially if the prize is great. You get many leads that can benefit the business. And participants of each contest will be able to share it with more people. This increases the post's reach even further. Alternatively, you can widen the reach of your contest by collaborating with an influencer or brand partners.
Most brands offer a discount code to their customers in return for signing up for their newsletter. Discount codes, exclusive content or rewards points motivate customers to make a return visit to your site, and ideally, it'll end up with a purchase. If you intend to offer one, have a plan in place for not just generating leads, but also nurturing and converting them.
Do note that you should have a good reason to gather information about your customers. Whether it's delivering a quality newsletter, fostering loyalty, or providing rewards, let your customers know what's in it for them.
You will have to monitor which social media platforms deliver the highest and lowest numbers. This will then tell you where to focus more time and effort and it shows you where your best leads come from.
Your brand will look good if you have a high rate of engagement and reach, but you need to keep track of the KPIs that paint the whole picture. The purpose of measuring social media KPIs is not to justify your marketing strategy, it is to strengthen and improve it.
While these are all smart decisions, you should concentrate on the social media KPIs that are most relevant to the platforms your brand is most well received on, and that have the most relevance to your audience behaviour.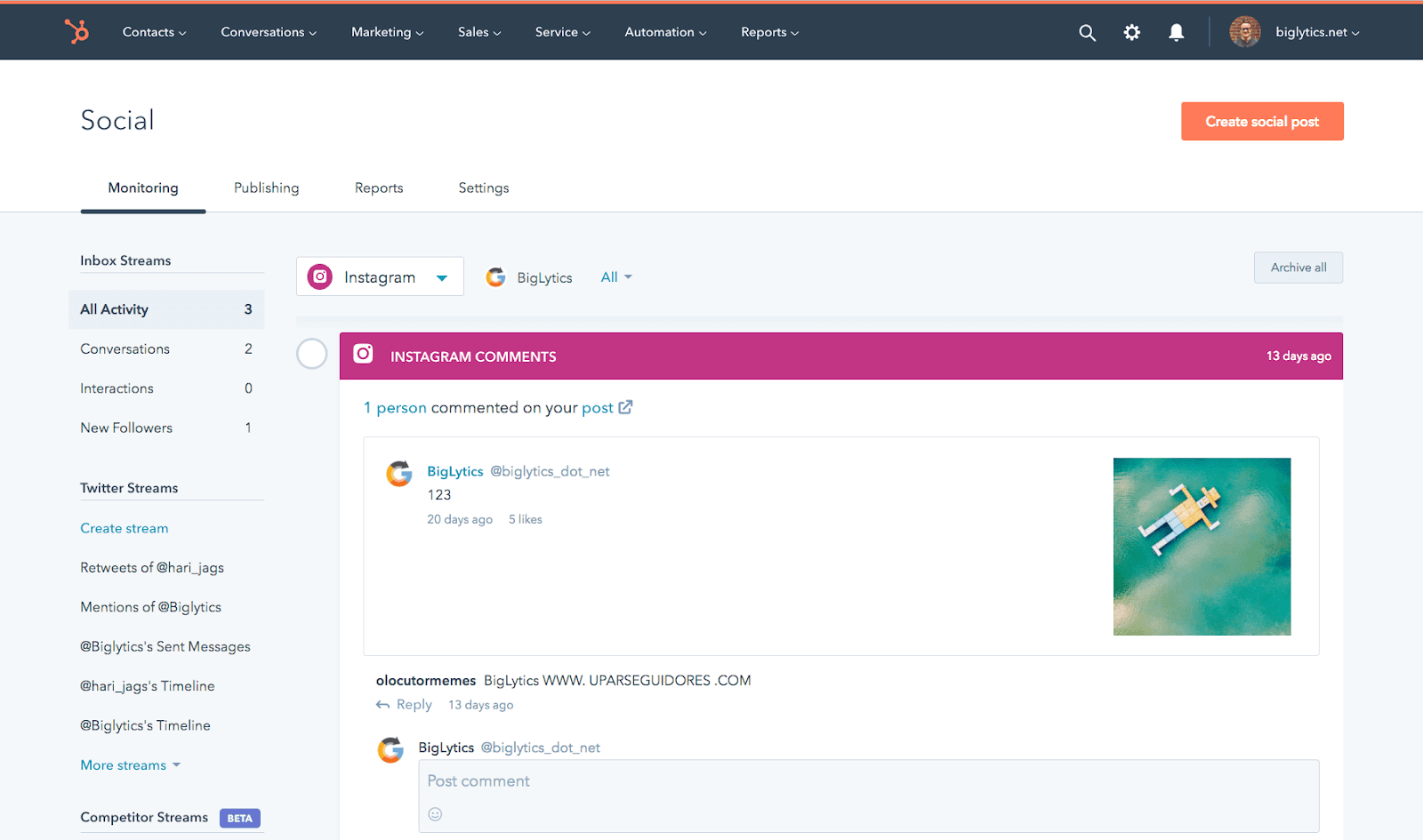 With that being said, we recommend using Hubspot's Social Media Tool as it provides a one-stop-shop for your social media marketing activity. You can publish posts, engage with your followers, and extract valuable data using reports. Its features are versatile, simple and designed to connect a user's entire journey – from clicking on a social post to becoming a paying customer.