After 2 Years and 5 months as a HubSpot Partner, we are honoured that clickTRUE has been invited to join a select group of agency business leaders to form the HubSpot Partner Advisory Council (PAC) for 2021. This intimate group of agency leaders is tasked with helping to shape the future of HubSpot's Partner Program.
In 2017, HubSpot launched the first HubSpot Partner Advisory Council (PAC) to better communicate with their partner network, gather valuable feedback around their products and the partner program, and make improvements along the way. During the challenging 2020, the PAC acted as a strategic partner providing feedback to help create innovative ways to sell and service with partners, building new features in the Solutions Directory, and so much more.
In 2021, they will have five geo-specific PACs to help understand and drive value in each region: North America, Latin America, EMEA, Australia and New Zealand, and South-East Asia and India. Each PAC will bring a fresh perspective to HubSpot's Solutions Partner Program and will act as a sounding board for the company as HubSpot continues to improve the program in the future.
"We are delighted and honoured to accept this appointment to contribute," said Jackie Lee, CEO of clickTRUE Group. "Being selected as a PAC member after being named to HubSpot's Platinum Tier this year further strengthens our relationship with HubSpot and validates our place as their value partner. It also demonstrates our commitment as a digital management consultancy with the inbound philosophy for digital transformation to both our to our colleagues and clients. We look forward to contributing valuable and actionable insights to the PAC and HubSpot."
The 2021 PAC members like previous years were selected through a meticulous and highly competitive application process which nominated the top leaders among the HubSpot partners in each region. Each application was reviewed by the senior partner program leadership team at HubSpot, taking into consideration the quality of the ideas provided by the partners as well as their tiers and tenure in the program.
The PAC meets virtually every quarter to discuss updates and changes and updates to the partner program. HubSpot also looks to the PAC to provide feedback on product betas, partner tools, and partner engagement. The partners work together, sharing their best practices and providing candid feedback to add value to the program. Some of the improvements driven by last year's PAC include creating the new elite tier of partners, changing how HubSpot rewards partners, and updating its partner tools, among others.
What would we like our clients to know about us?
1. The Inbound Marketing and Management Consultancy for B2B firms who can help you grow better.
2. The Helpful and Useful Team to complement their core teams in their B2B Firms aka the b2b firm's swiss knife to survive and strike in the new, fast-changing future
"Surely there must be a better way to do digital marketing - that is less painful, uncomplicated, sustainable, and good for business!"

Attract easier today. Engage better tomorrow. Delight happier after.
And we're here to help you do just that.
For more information about clickTRUE, visit www.clickTRUE.biz
For more information about clickTRUE x HubSpot = Awesome
clickTRUE is a Platinum HubSpot Partner
clickTRUE is Singapore's Fastest Growing Companies 2021 - Straits Times & Statista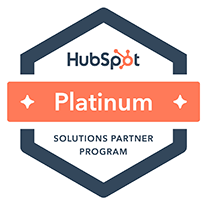 Helping People To Buy Is the Best Way To Sell
Check out The Ultimate Inbound Marketing Guide to Buyer Personas for Better Sales & Smarter Marketing