Sometimes, we get so caught up in our day-to-day tasks that we completely tune out the people who need our help. In our daily quest to meet deadlines and surpass clients' expectations, we forget that there are some people in our community struggling to meet their own deadlines - to simply survive until the end of another day.
Not today though.
On 15th February 2019, we paid a visit to Bright Hill Evergreen Home together with ESW Manage Pte Ltd as part of our Corporate Social Responsibility outreach. The Chinese New Year festivities were ending, and we wanted to spread the festive cheer by bringing joy to the seniors.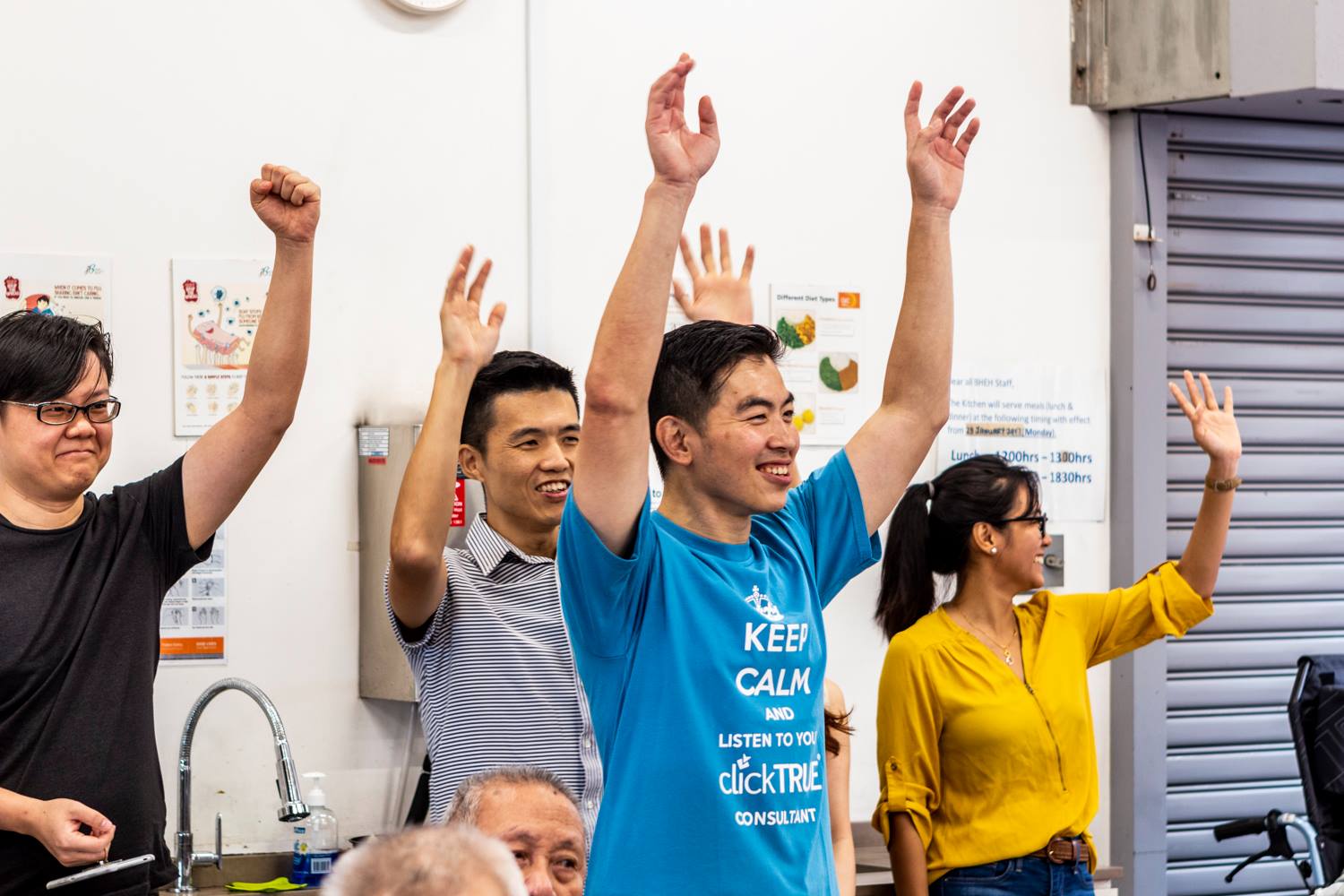 The day started off bright and upbeat with a sing-along-session to Chinese New Year songs. Together with our event host, we performed in front of the seniors and encouraged them to clap along. The seniors were evidently entertained as they started to loosen up a little, and the tiniest faint of a smile started breaking out on their faces.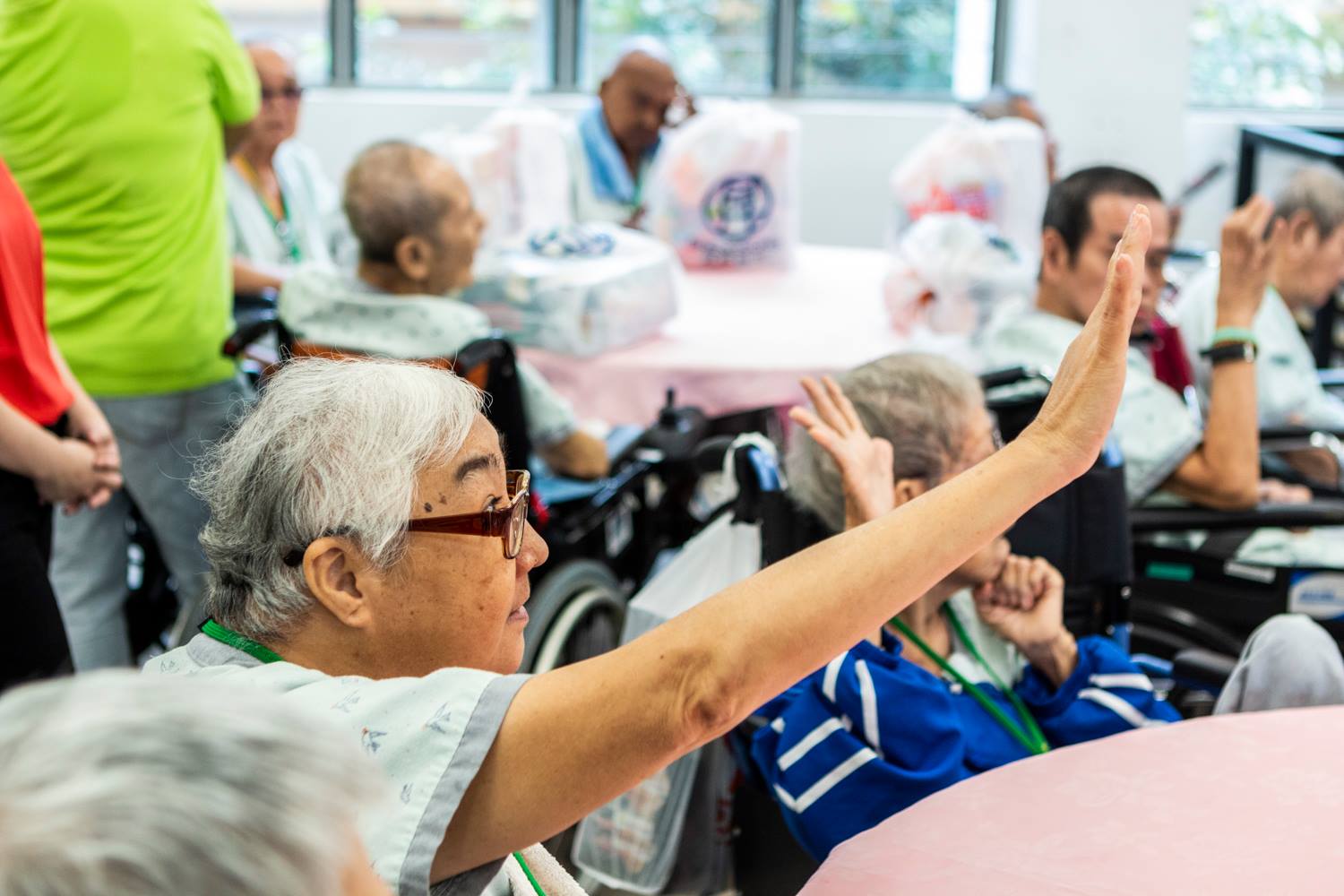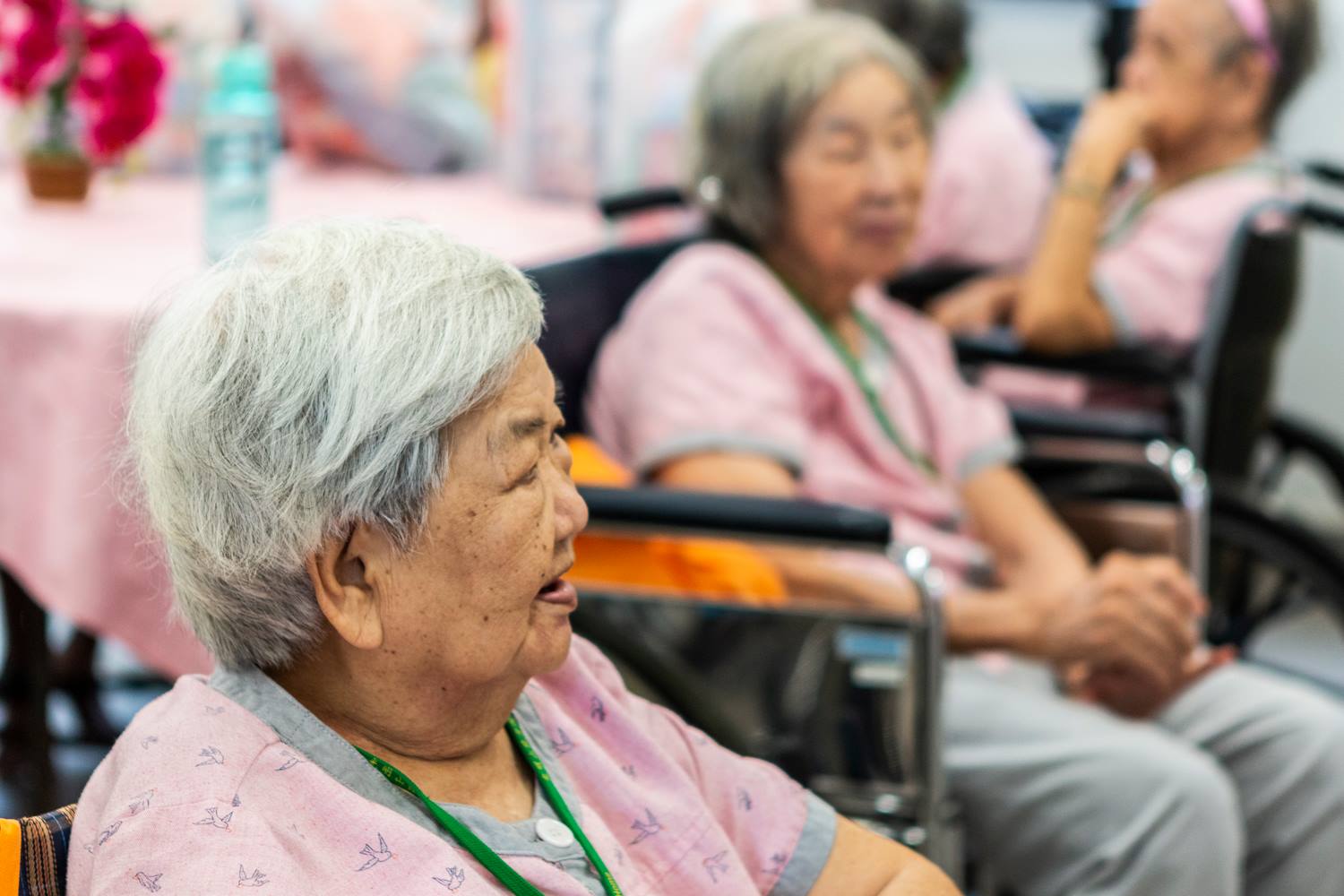 After serving them some tea cakes and fruit punch, we then commenced the ang bao (red packet) distribution. With military-like precision, we strategically divided ourselves into groups of 4 to 5 each. Each group was assigned a certain floor and given the honourable duty of distributing ang baos to the seniors who resided on that floor.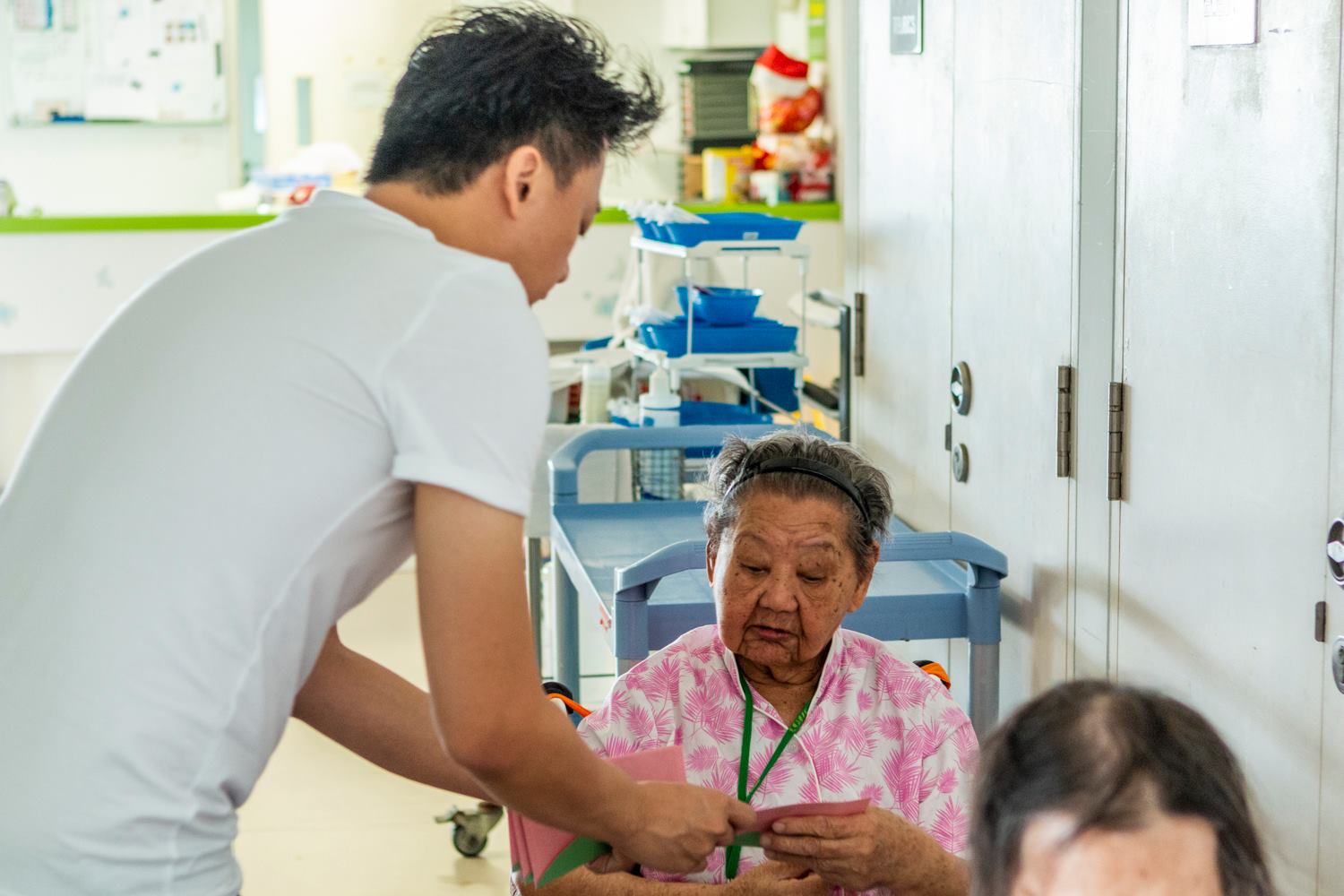 It was a heart-wrenching eye-opener when we presented the ang bao to seniors who were too tired to join the festivities downstairs. Some were seated in their wheelchairs staring blankly, while others were fast asleep and did not even sense our presence. Still, we whispered to them wishes of good health, happiness and prosperity and tucked the ang bao into their hands, hoping it would at least bring them a smile when they wake up.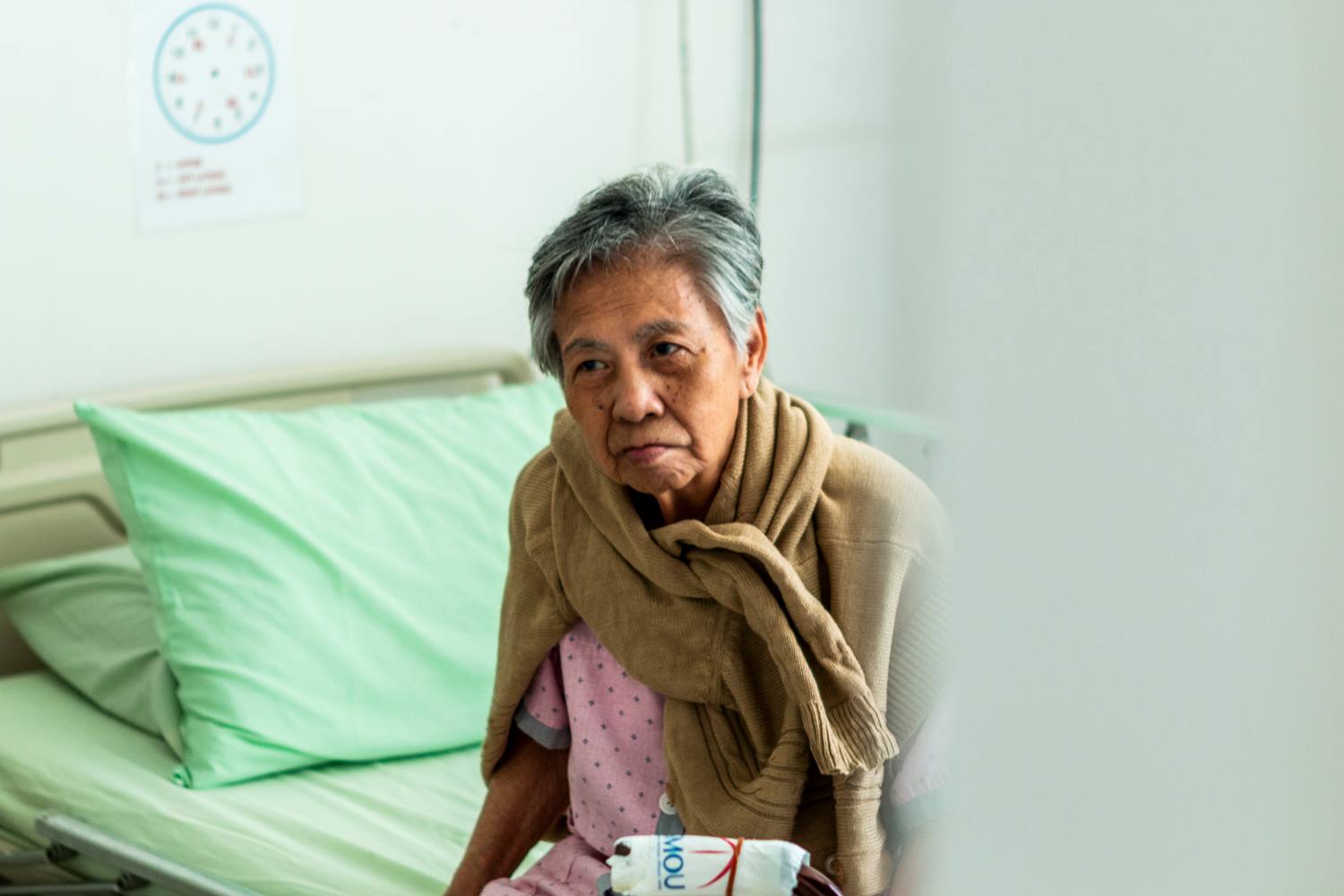 We then regrouped downstairs for a round of games where the host made our bosses do a dance as forfeit whenever they lost. Laughter filled the room as everyone chuckled when our bosses were made to do a sexy pole dance. It was also the making and crowning of clickTRUE's very own four heavenly kings ;)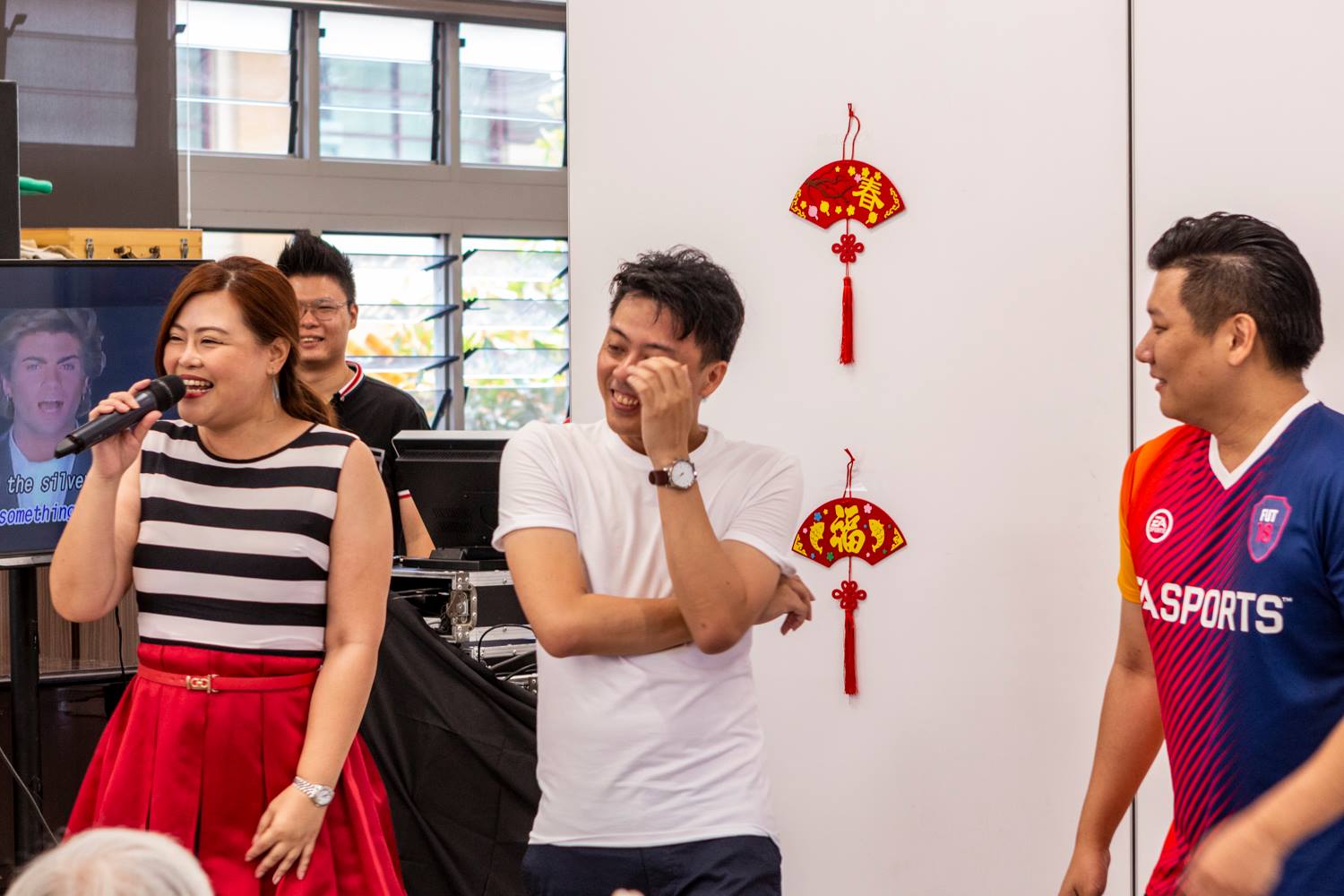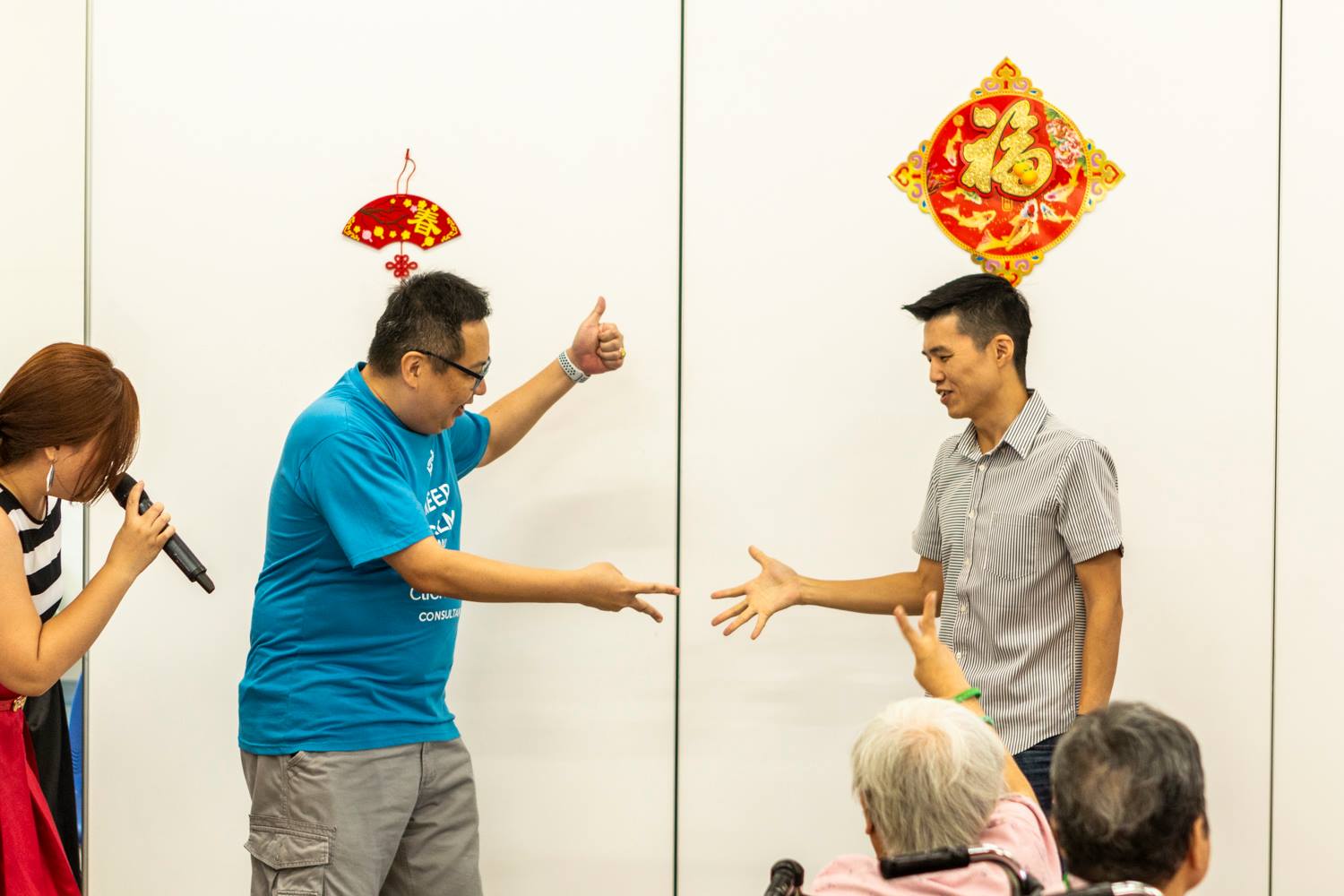 We also played bingo with the seniors, which helped to stimulate their brains and activate their memory. As there were prizes to be won for the first few seniors to 'bingo!', a competitive spirit suddenly emerged - It was every senior for himself as they vied for the prize.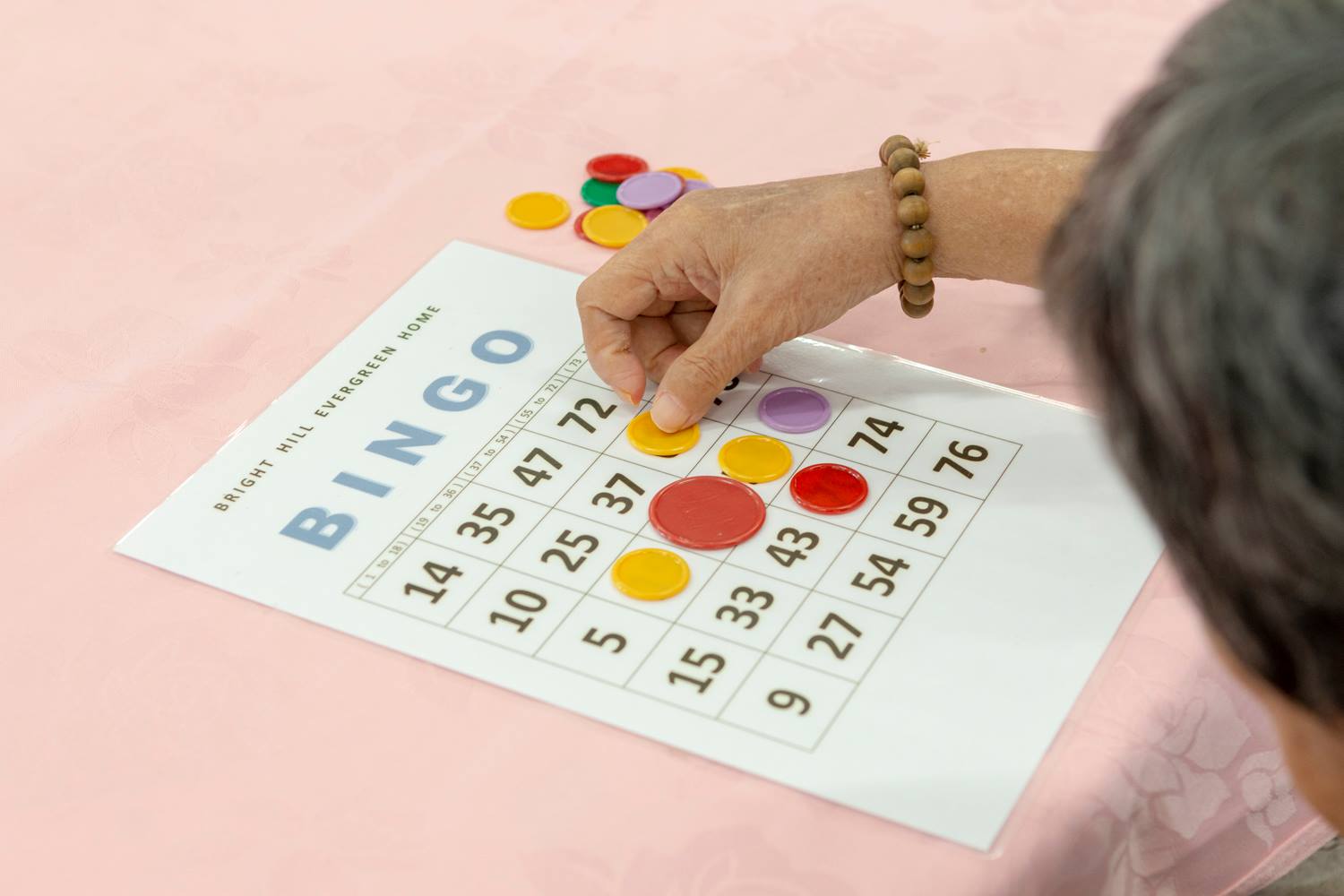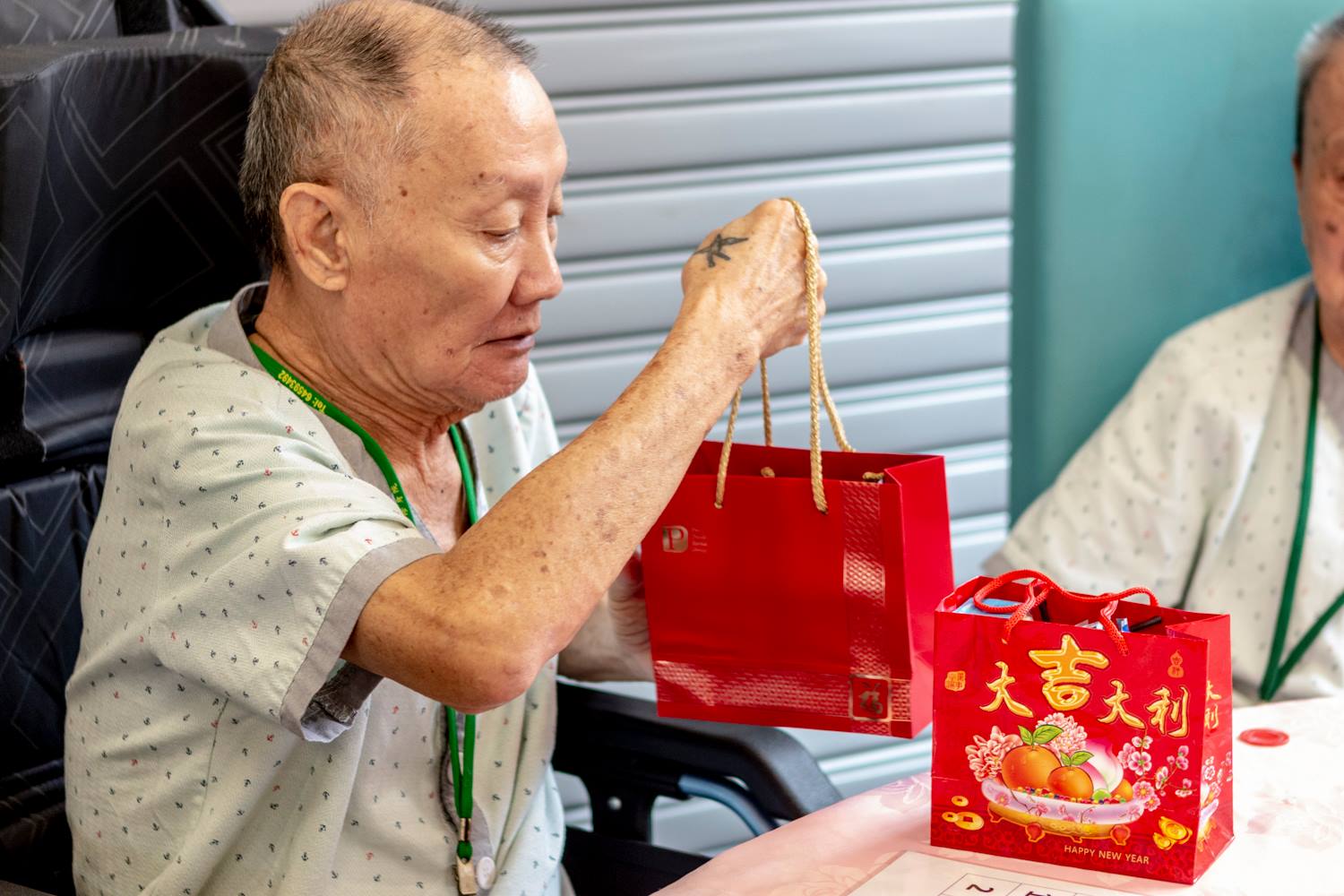 All of us then performed one last dance specially choreographed by our host, bringing the event to a close on a high note. As we were leaving, some of the seniors seemed teary-eyed and even held our hand as a gesture of appreciation and thanks. It reminded us that what we deemed inconsequential at first could make a huge difference in their lives, because happiness can stem from really simple things like having good company and singing songs.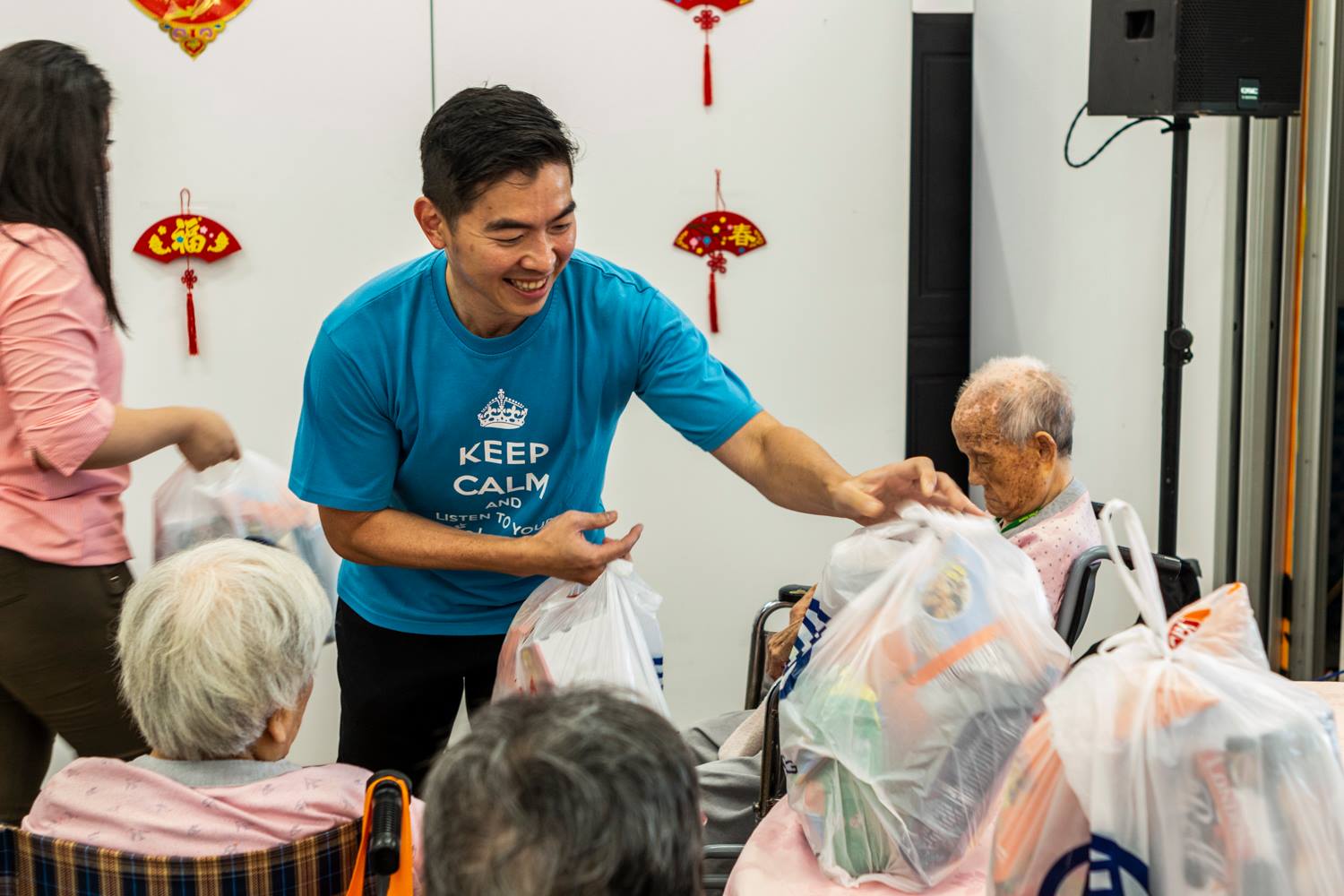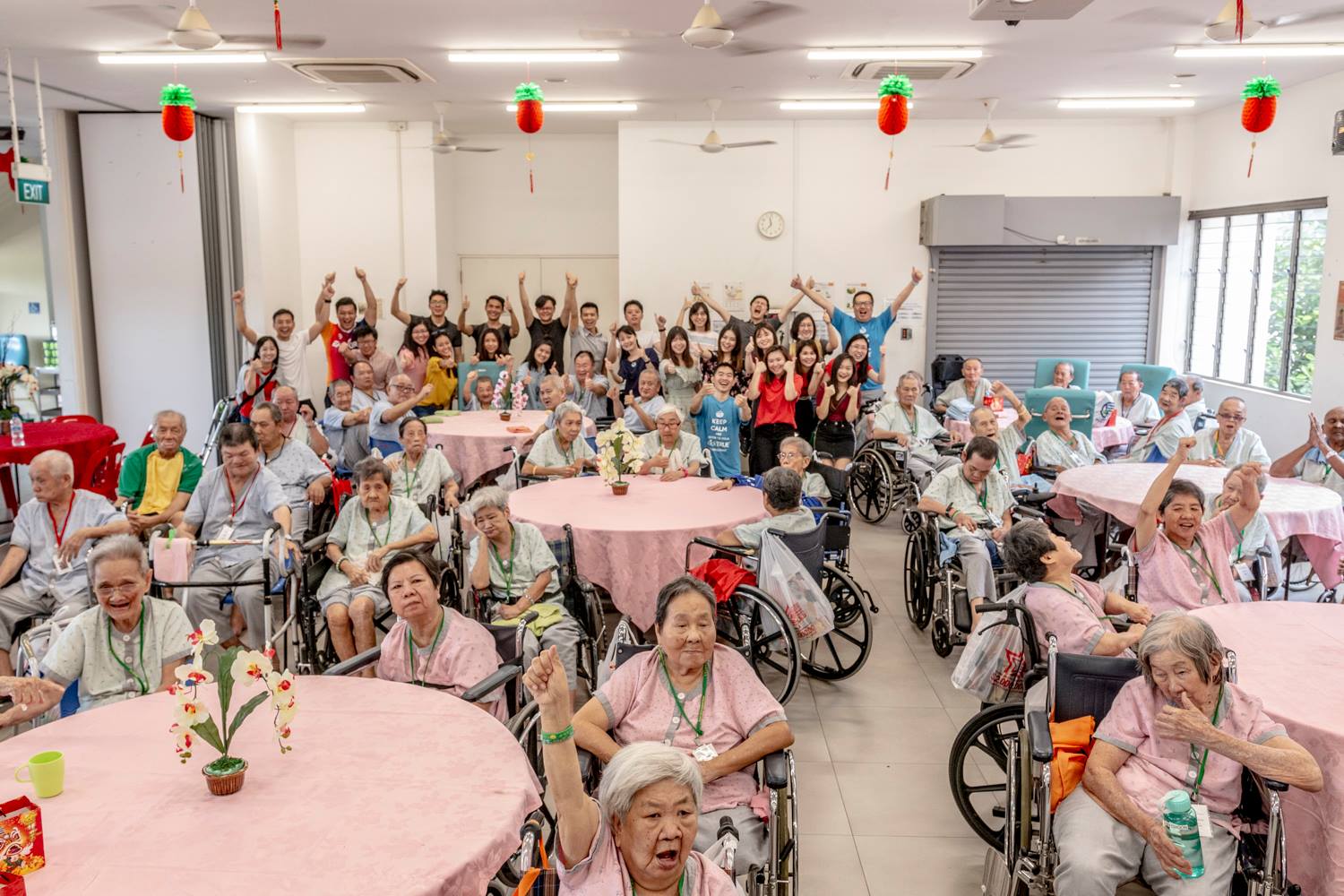 "The best way to find yourself is to lose yourself in the service of others."
- Gandhi
About Bright Hill Evergreen Home
Bright Hill Evergreen Home is a 248-bedded, accredited non-profit nursing home providing quality health care and shelter for the disadvantaged and aged sick, regardless of race, language or religion. We aim at alleviating their hardships through holistic nursing and medical care. The Home started out at Bright Hill Road on 3 July 1983 providing residential care to 150 residents before shifting to our current location on 8 March 2013. It has been granted Institutions of a Public Character (IPC) tax-exempt status since 15 June 1993. We believe that our residents should enjoy life to the fullest encompassing gracious and healthy living, at the same time minimizing ill health and retaining maximum use of their physical and mental faculties. The Home provides high quality round-the-clock nursing care to residents by professionally trained nurses, assistant nurses, nursing aides and healthcare attendants.
If you will like to join us to help support the activities of Bright Hill Evergreen Home in their effort to provide Elderly Care with love, please check out their page for volunteers and donations here.