Before implementing HubSpot, TUM Asia relied heavily on a host of tools for its marketing campaigns.

This posed several challenges, such as the lack of collaboration among team members, process inefficiencies, and lack of visibility in campaign performance. With HubSpot, the team had a unified marketing platform for content management and creation, performance tracking, and more.

These changes have led to a drastic increase in productivity and an impressive 60% increase in website traffic within 1 year. In this case study, we'll be diving into how we helped TUM Asia increase its website traffic with the help of HubSpot.
About TUM Asia
The Technical University of Munich (TUM) is known as one of Europe's top universities. In 2002, TUM Asia was started, offering students a range of undergraduate, graduate, and executive programmes related to engineering, technology, and science.
Before engaging the help of clickTRUE, the team at TUM Asia was using a range of tools to manage its social media, email, and content.
Key Challenges Faced By TUM Asia
Unintuitive CRM System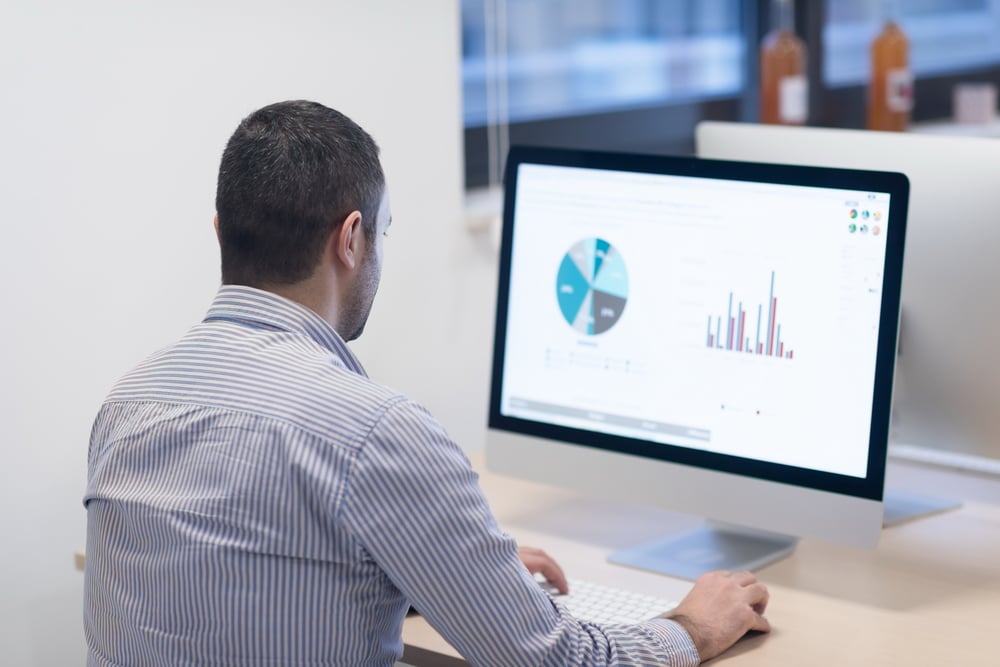 Before HubSpot, the team at TUM Asia was using a CRM system that was confusing, causing the team to continue carrying out their tasks manually.
The team also had to use additional tools on top of their CRM system as it did not have the features needed to support email and social media marketing.
Decentralised Performance Tracking
Without a unified marketing tool, the marketing team had to gather data from the various platforms, making it hard to track campaign performance efficiently and assess its effectiveness.
Silos in Content Creation
Using a variety of marketing tools meant that the team at TUM Asia had to manually create and publish content on the various social media platforms. This was time-consuming and hindered coordination among team members.
The team also faced similar challenges when it came to email marketing. They were using two email platforms to create and send emails to two audiences, resulting in duplicated efforts when setting up emails.
Lack of Collaboration Between Marketing and Recruitment Team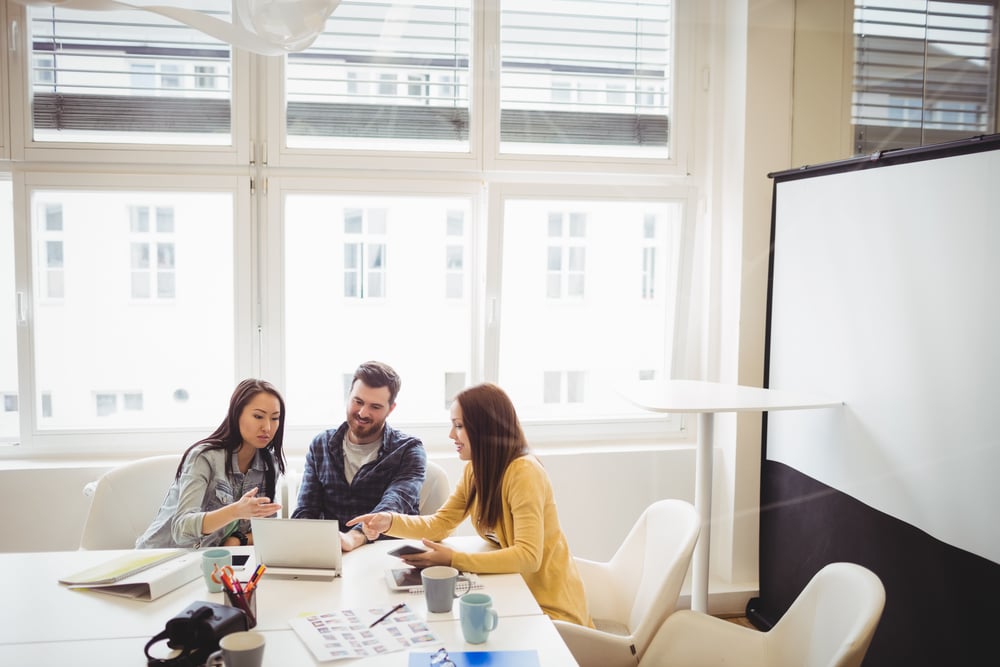 TUM Asia recognised the importance of having the marketing and recruitment teams work closely together.
However, the variety of tools used were making it difficult for teams to work and collaborate effectively.
Steep Learning Curve for New Users
The suite of marketing tools also created a steep learning curve for new users to pick them up.
Picking up and becoming familiar with these tools took longer than it should, lowering productivity and efficiency among team members greatly.
Engaging the Help of clickTRUE
With the COVID-19 pandemic affecting travelling and student recruitment, TUM Asia understood the importance of using inbound marketing to attract website visitors and convert them into students.
The team also saw how inbound marketing gave educational institutions a competitive advantage over their competitors.
Thus, TUM Asia decided to engage the help of clickTRUE. With our help, the team adopted HubSpot as their new CRM system and came up with an inbound marketing strategy for student recruitment.
Goals of TUM Asia
The team had several objectives to achieve with HubSpot:
Create a robust inbound marketing content strategy for lead generation

Have a comprehensive overview of campaign performance using one platform

Increase efficiency and coordination among team members
How TUM Asia Met Its Goals Using HubSpot
Unified Platform for Content Creation
With the help of clickTRUE and HubSpot, the marketing team could schedule their social media content and emails using one platform.
This addressed the team's concern about using multiple platforms to manage their content by streamlining their content management process.
Results of the Implementation
60% increase in website traffic in 1 year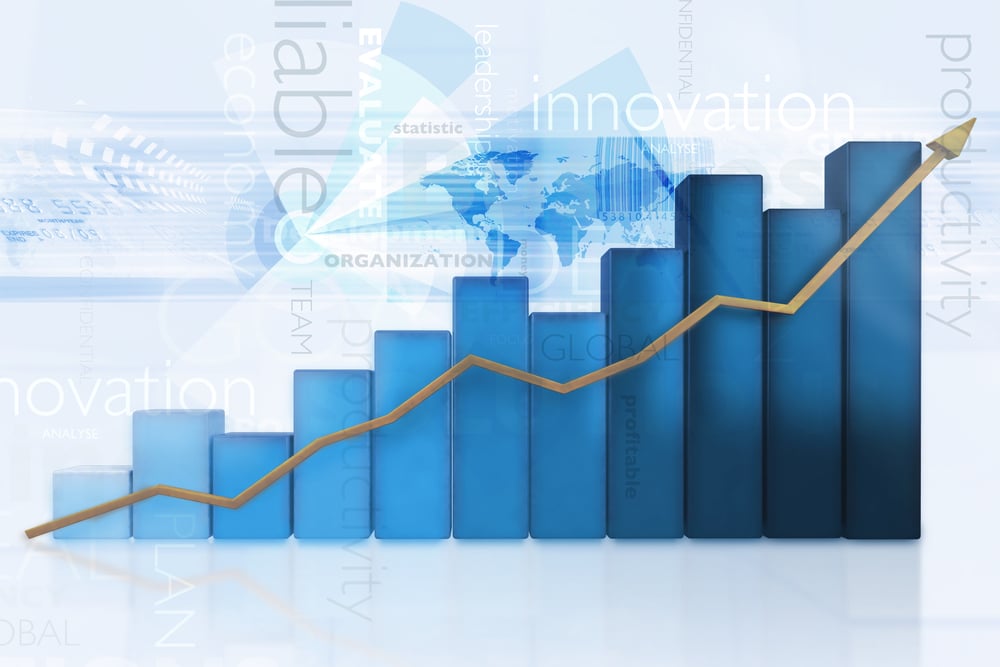 Thanks to the increased efficiency of content management and creation, the marketing team at TUM Asia grew its website traffic by a whopping 60% in just 1 year.
This growth in website traffic is attributed to a robust inbound marketing strategy consisting of a series of highly targeted emails and social media content that their audience found relevant and valuable.
In fact, the team managed to send a series of over 185 emails and scheduled 390 Facebook posts in the past 12 months by automating their processes.
Increased productivity among the marketing team
The marketing team used the HubSpot CRM to boost productivity by automating tedious and manual tasks, allowing them to save up to 6 to 8 hours each week.
Apart from content management and creation, the team also used HubSpot to automate tasks like removing duplicates in their contact lists.
Increased collaboration between the marketing and recruitment team
The implementation of HubSpot helped the teams to better align their workflows and processes, increasing collaboration and coordination between them.
Increase in the number of leads generated
A campaign to generate leads for the Specialist Diploma in Advanced Digital Manufacturing programme increased the number of leads brought in each month by more than 50%.
Centralised CRM Dashboard for Performance Tracking
By switching to the HubSpot CRM platform, the TUM Asia team had a clear overview of marketing campaigns.
They now have a centralised platform to put together the data required for campaign performance analysis.
With just a few clicks, they can readily view real-time insights on the campaigns and no longer need to toggle between multiple platforms to pull the data needed.
Results of the Implementation
The HubSpot CRM platform gave the team the visibility on the campaigns which they needed.
They were clear on the number of leads, where they were coming from, and the quality of these leads.
This allowed them to study the impact of their marketing efforts on their lead generation and brainstorm for relevant recommendations to improve their marketing campaigns.
Intuitive User Interface
Thanks to its user-friendly interface, the team at TUM Asia noticed that picking up HubSpot was much easier compared to their previous CRM system.
They also realised that the intuitive interface helped new users take a shorter time to familiarise themselves with the CRM.
Results of the Implementation
As a result, members could work more effectively, and new users were also getting up to speed more quickly which enhanced efficiency.
Automation to Promote Offerings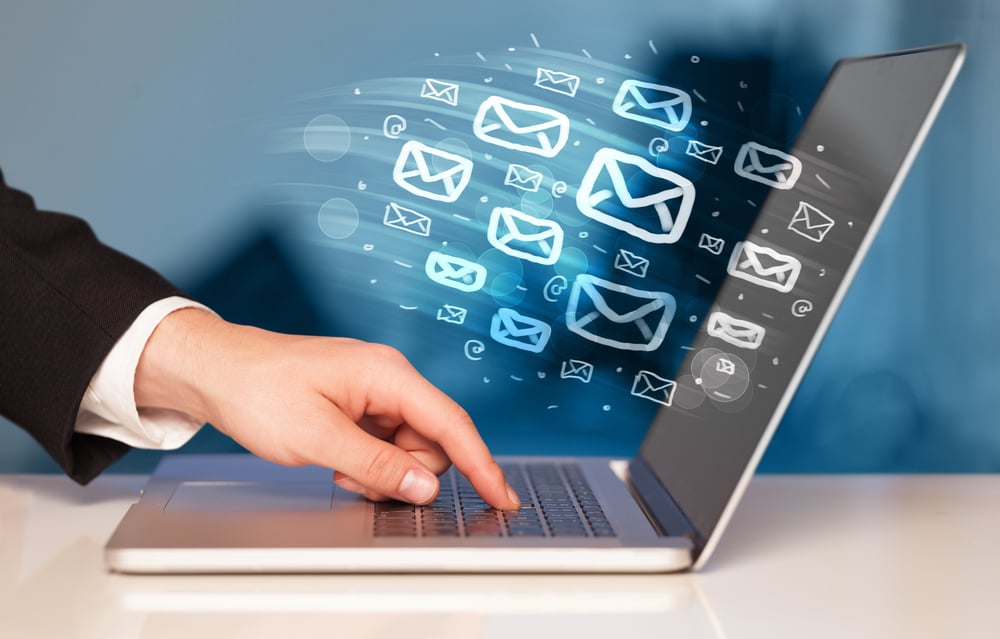 TUM Asia set up Workflows on HubSpot to create automation to send meeting invites, confirmations, and reminders. This was helpful since the team did not want to list the meeting invite links on their registration page to capture lead information.
Results of the Implementation
Increase in the number of event sign ups
In a campaign to drive webinar registrations, the team used pop-ups and email automations to send event links, invitations, reminders, leading to an increase in the average attendance rate to 17.3%.
Greater efficiency in the recruitment process
Apart from driving users to take action, the automation also brought about benefits internally. The recruitment team used automated email reminders and confirmations to speed up their scheduling process and arrange for meetings with prospective students.
Achieving Your Marketing Goals With clickTRUE
Inbound marketing for higher education institutions is more important than ever.
Differentiating yourself from your competition and establishing a strong relationship with prospective students are crucial in driving them through the admission funnel.
If you need up with your current marketing strategies, contact us to discover how we can help you achieve your goals today!