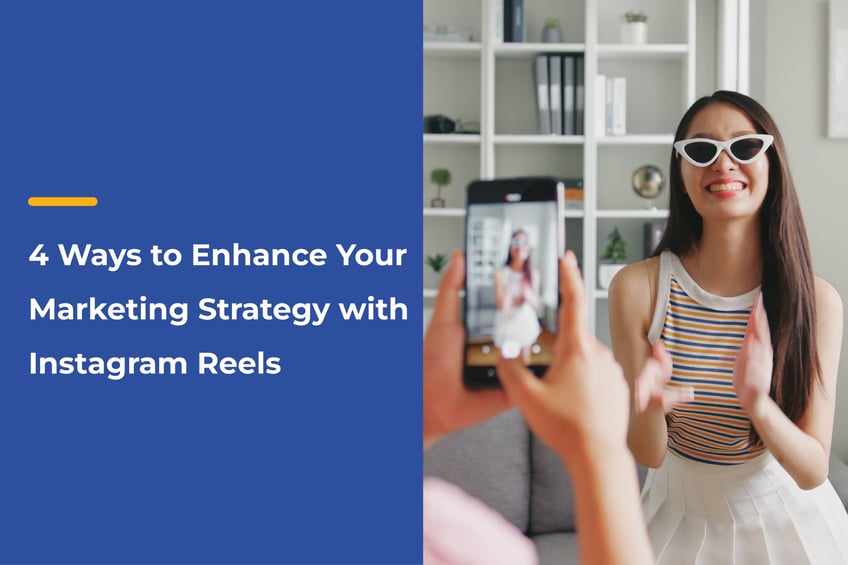 With TikTok catapulting the success of vertical short-form video content, it's no surprise that Meta's taking a jab at stealing the throne.
Since Instagram Reels debuted at the height of the pandemic, they've quickly become the platform's fastest-growing feature.
Many brands like Apple and Adobe have already started using Reels to enhance their social media marketing strategy. Realising increased engagement rates, greater brand awareness, and even higher odds of going viral, it's no wonder why these businesses are doing so.
Wondering how you can do the same? Here are 4 ways you can utilise Reels to enhance your marketing strategy and achieve success in your future campaigns.
What are Instagram Reels?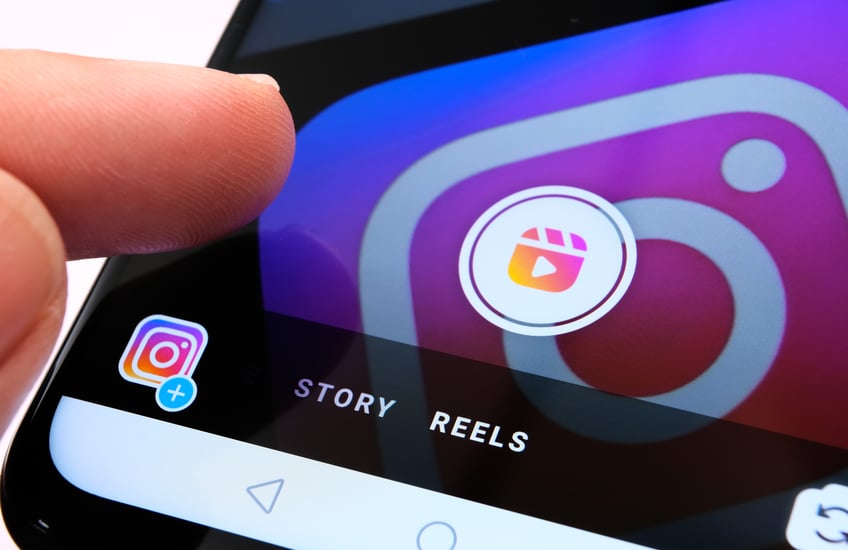 Not familiar with Reels? Instagram Reels are full-screen vertical videos that loop and can go up to 90 seconds long. Users can edit and put together video clips to create engaging and entertaining content using Instagram's wide array of filters, text, stickers, and audio options.
Unlike Instagram Stories, reels do not disappear after 24 hours and are, instead, posted to your profile's dedicated Reels section and feed (optional). Currently, Reels are favoured greatly by the Instagram Algorithm. This means Reels are more likely to be pushed to your followers and are even recommended to those who don't follow you.
There's no better time than now to leverage this opportunity to boost engagement and grow your following.
1. Adopt Best Practices of Instagram Reels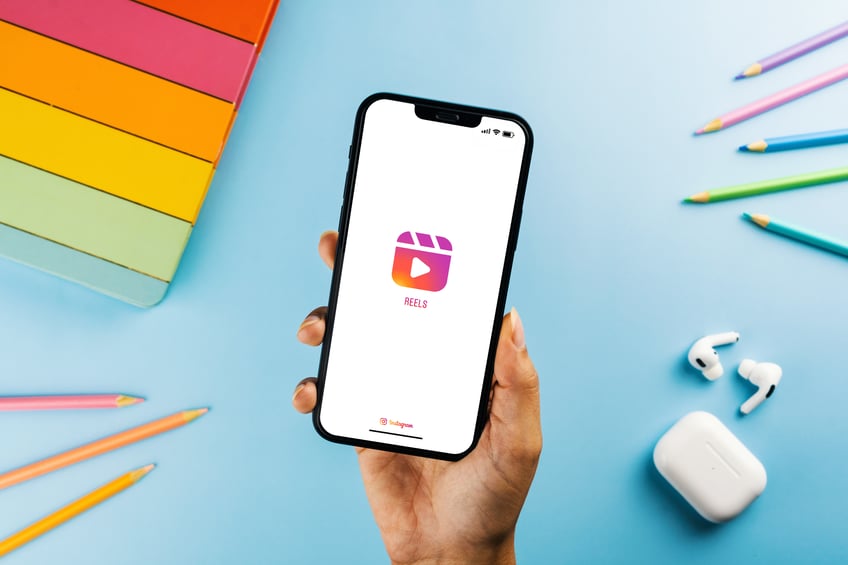 With the ever-changing algorithm and fast-paced trend cycles, you need to know the best practices when it comes to utilising Reels effectively.
Create Organic Content
Organic content is the key to creating engaging content that your target audience wants to watch. Users don't scroll through their feeds hoping to find ads. They use Instagram to be entertained, connect with others and discover new ideas. Thus, it's important to find a balance between creating professionally curated content and coming across as posting ads.
Organic content should be both entertaining and add value to your target audiences. This can come in the form of short tutorials or showcasing your product/service in a fun and engaging manner. Your goal should be to delight, entertain, and inform your target audience
Use Trending Sounds
Scrolling through the dedicated Reels feed on Instagram, you are sure to come by multiple videos using the same sound. This is no coincidence.
When multiple videos using the same sound gain traction, the algorithm picks up on this and pushes out more videos using said sound. Thus, by using trending sounds, your content would be able to reach more users and gain more views.
How to find these trending sounds? Scrolling through reels and taking note of the sounds that appear more than others is a sure way of identifying them. You can then save them for future use. Alternatively, you can search through their audio library and view the number of times an audio has been used. The more times it's been used, the more likely it's a trending sound.

Use On-Screen Text and Captions
The automatic setting on Instagram when playing Reels is to be played on mute to prevent undesirable sudden blasts of sound. As a result, most Reels seen on feeds are watched without sound. So, adding on-screen text and captions would be a must to garner more impressions.
Achieve this by adding Instagram's "captions" sticker to your videos for auto-generated captions.
2. Strengthen Community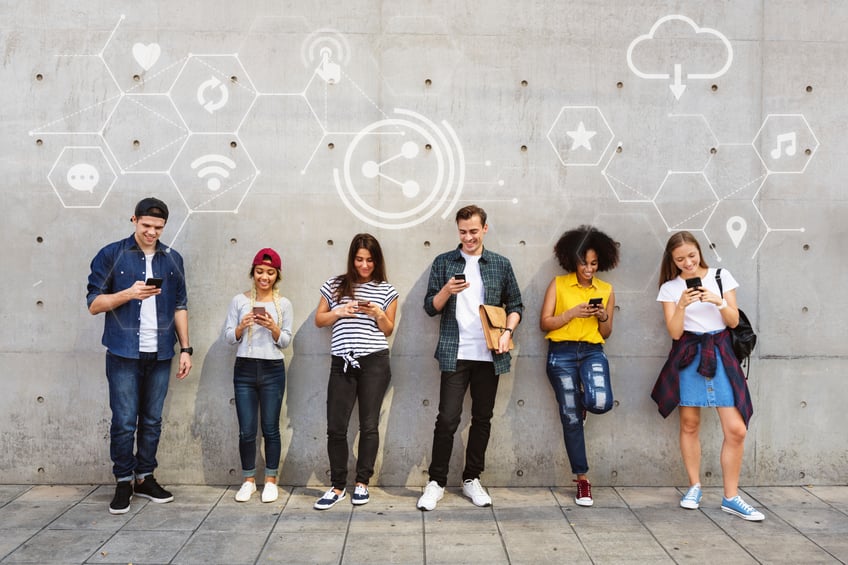 Cultivating a strong community through Reels is another way to increase your engagement and viewership (which can grow your following).
Interact With Your Current Community
Liking and replying to comments is an invaluable way of increasing engagement. By authentically interacting with your community, you'll be nurturing relationships with the members, further delighting them and potential followers.
Use Relevant Hashtags
Including 3-5 relevant hashtags in your videos and captions will enable the algorithm to pick up on the type of content you are producing. Your content will then be pushed out to relevant audiences. This increases the chances of your content reaching more relevant users, growing your impressions.
3. Repurpose Instagram Reels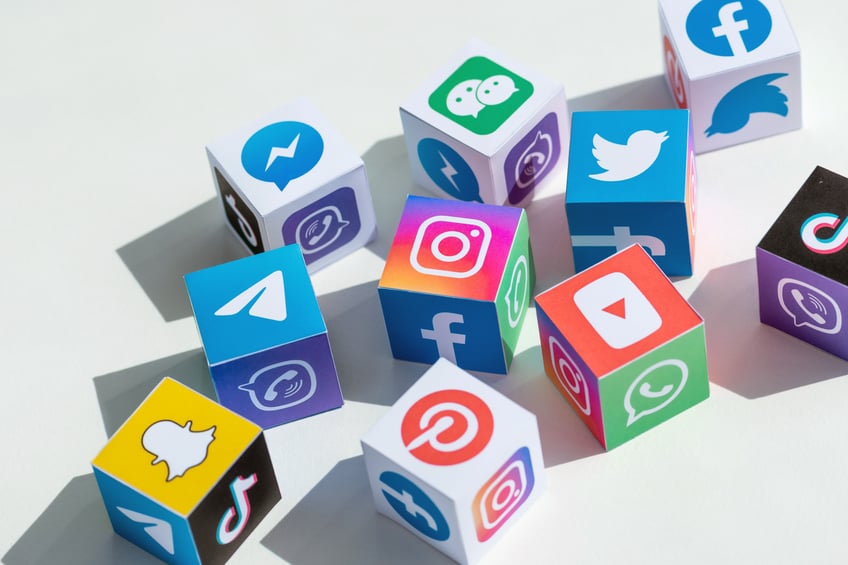 Let's face it — generating short form vertical content for platforms like TikTok and Instagram Reels can be very time consuming, especially with all the pre to post video production work.
Hence, you might want to consider making the most out of it by repurposing your content to various social media platforms to generate quality engagements with minimal effort.
Here are 3 ways you can repurpose your Instagram Reels to drive engagements:
Instagram Reels to Instagram Stories
Understanding Instagram user behaviours is an important aspect to championing the engagement rate game on Instagram. Every content creator should bear in mind that some users prefer scrolling through feeds the moment they open the app, while some prefer to view their top Instagram Stories first.
Hence, sharing your Instagram Reels to Stories gives your content a better chance of being viewed by your followers and reaching a wider audience in general.
Instagram Reels to TikTok
With both Instagram Reels and TikTok being essentially the same form of content, the Reels you create can be easily repurposed onto TikTok. However, before repurposing the content, consider the difference in audience.
These platforms, although same in format, have different audiences. Just because your content performs well on Reels does not guarantee the same on TikTok. You can try editing the footage in a slightly different manner or use a trending TikTok audio to boost appeal to the TikTok audience. Using TikTok's native tools while editing can help your content perform better too.
Tip: Use online Instagram video downloaders to remove the Instagram watermark from your reels
Instagram Reels to YouTube Shorts
Another platform where you can repurpose short form vertical video content will be YouTube Shorts. Shorts can only be from 15 to 60 seconds long and have a more limited music library with original audios limited to 15 seconds long. Although YouTube Shorts have a few more limitations, you can edit and adapt your content accordingly to further utilise your content to connect with a larger audience.
4. Deliver CTAs to Drive Taps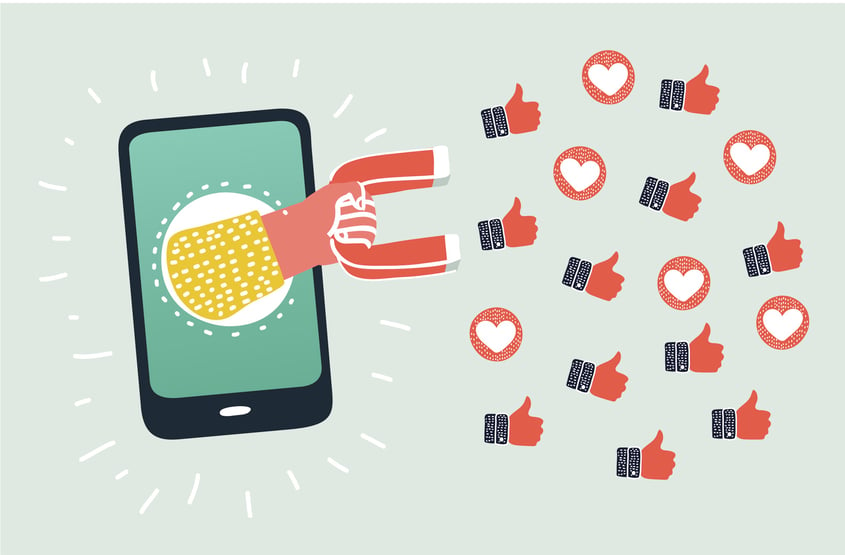 After watching your content and finding value in it, users would likely want to know where they can get more. By using a call to action (CTA) in your Reel, you will be able to direct users to your profile or website to get more information.
Your CTA can be as simple as verbally mentioning it at the end of your reel or adding in graphics into your Reel telling viewers where to go. As a best practice, your CTA should link to your website or landing page, it can even link to your next Reel! This will in turn garner more engagement and impressions on your other content, not only the content that the viewer just watched.
Conclusion
With Reels being the newest feature and likely the future of Instagram, now would be the best time to hop on it. As mentioned by head of Instagram Adamn Mosseiri, "more and more of Instagram is going to become video over time". Thus, it would only be sensible to adapt your marketing strategy to include Reels.
Not only will Reels breathe new life into your brand's Instagram presence, but with these 4 methods, it is sure to enhance your marketing strategy bringing success to your future campaigns!
Discover how we can help you achieve success and optimise your marketing strategy.
Schedule a 30min 1-1 consultation with us today!